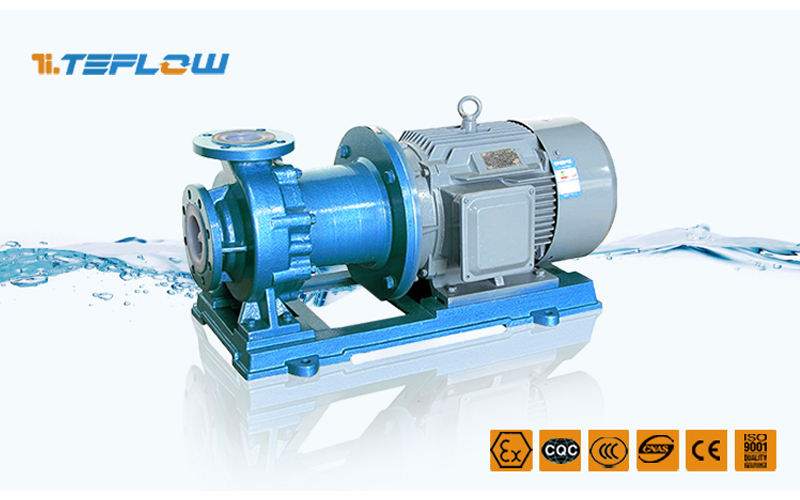 TMF fluorine plastic chemical magnetic drive pump
TMF lining plastic magnetic pump is our company a new upgrade model of fluorine plastic magnetic pump. Otherwise: fluorine plastic magnetic pump CQB - F through typical, CQB - FA long pull heavy after stent type, IMD.
Anhui Tenglong pump valve fluorine plastic magnetic pump main parameters:
Flow : 1.6 m³/h - 200 m³/h (1600L/h-200000L/h)
Head: 5 m - 80 m(0.5bar-8bar)
Power: 1.5 kw - 55 kw(2HP-75HP)
Applicable medium: any concentration of acid, alkali, salt, organic solvents, etc.
Operating temperature: - 20 ℃ to 150 ℃ medium density: 1.8 or less.
Our company can according to actual working condition, choose different configuration, provide an accurate solution. Technical consulting, please dial the service hotline: +86(0086)18130251359 E-mail: teflowpumps@tlpumps.com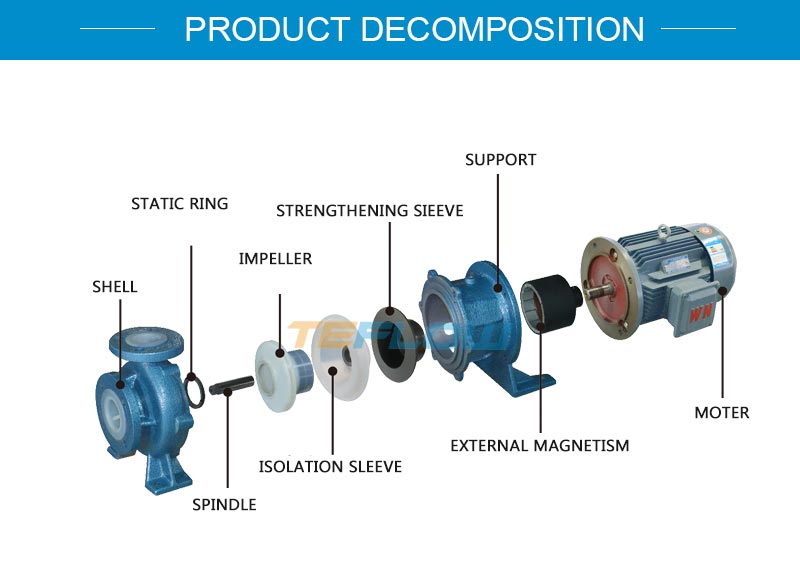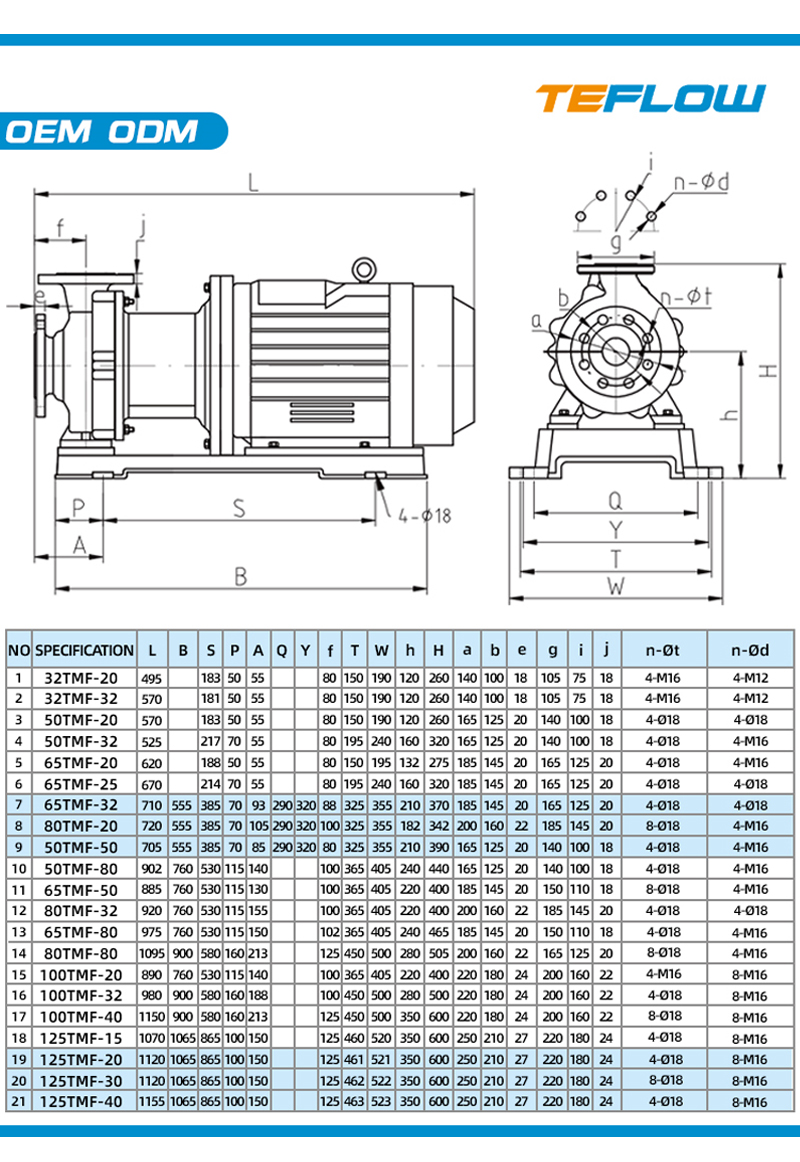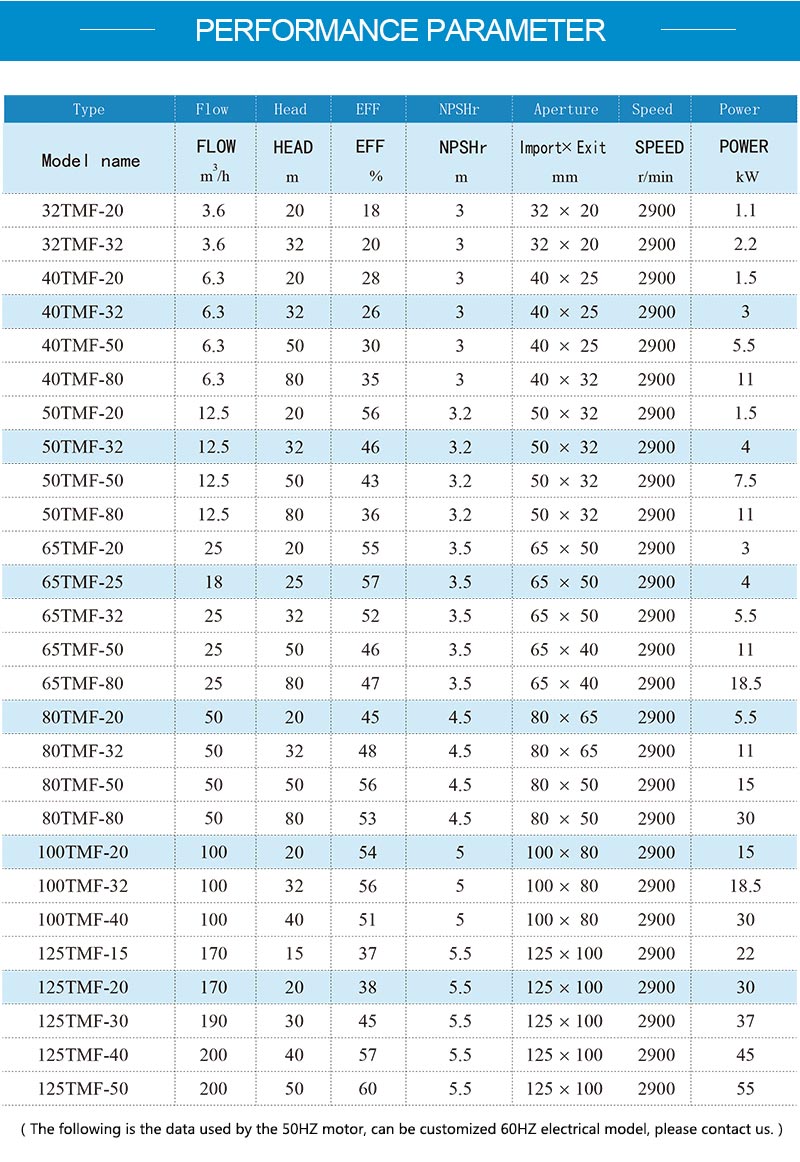 TMF series can be customized according to specific working conditions.
1.High temperature type-G, High temperature 180 degrees Celsius.
2.Lye type-J, Transportation of alkaline liquid.
3.Granular type-K, Transport 10% particulate matter.
For other special requirements, please contact us.