TMF fluorine plastic magnetic pump, made of HT200 steel lining corrosion-resistant plastic, specializing in the transportation and transportation of all kinds of acid. It is ideal for a variety of acidic liquid projects.The products are made according to CE,ISO9001 standard and can be customized to ANSI flange standard.
TEFLOW brand fluoroplastic magnetic pump main parameters:
Flow: 1.6m³/ h - 200m³/ h(1600L/h-200000L/h).
Head: 5 m-80 m (0.5bar-8bar).
Power: 1.5kW-55kW (2HP-75HP).
Suitable medium: any concentration of sulfuric acid, alkali, salt, organic solvent, etc.
Lining material: PTFE,FEP,PVDF,PP,PFA,TEFLON.
Operating temperature:-20 ℃ to 150 ℃ medium density: 1.8 or lower.
Our company can according to the actual working conditions, choose different configurations, to provide accurate solutions. For technical advice, please call the Service Hotline: + 86 (0086) 1813 0250095 E-mail:[email protected]
Click here,The professional engineer will help you solve the problem.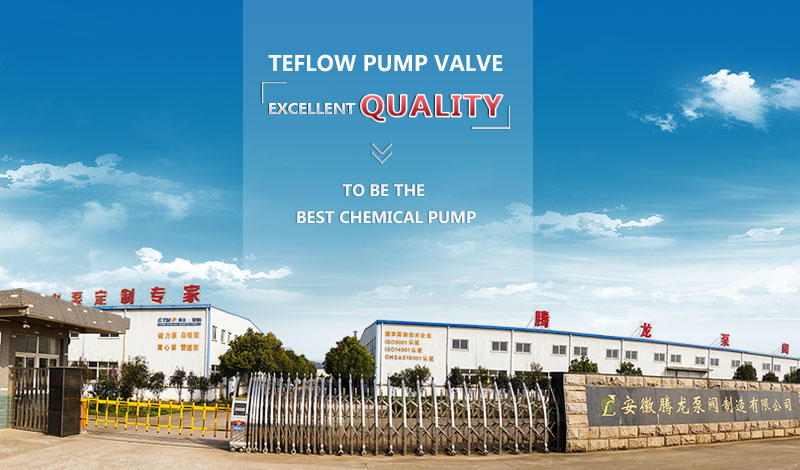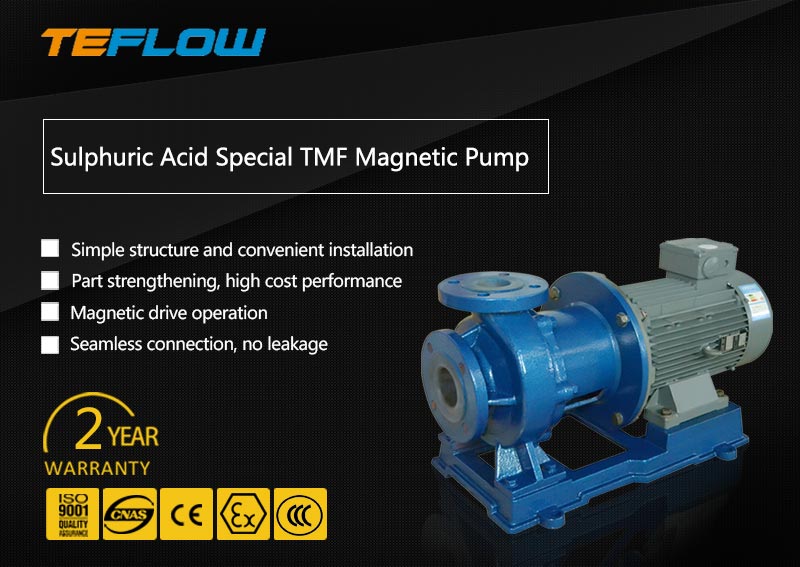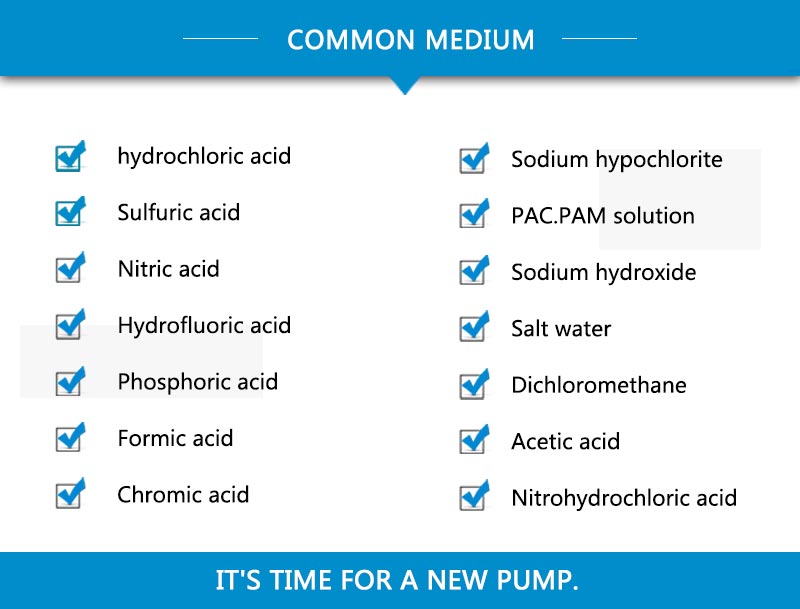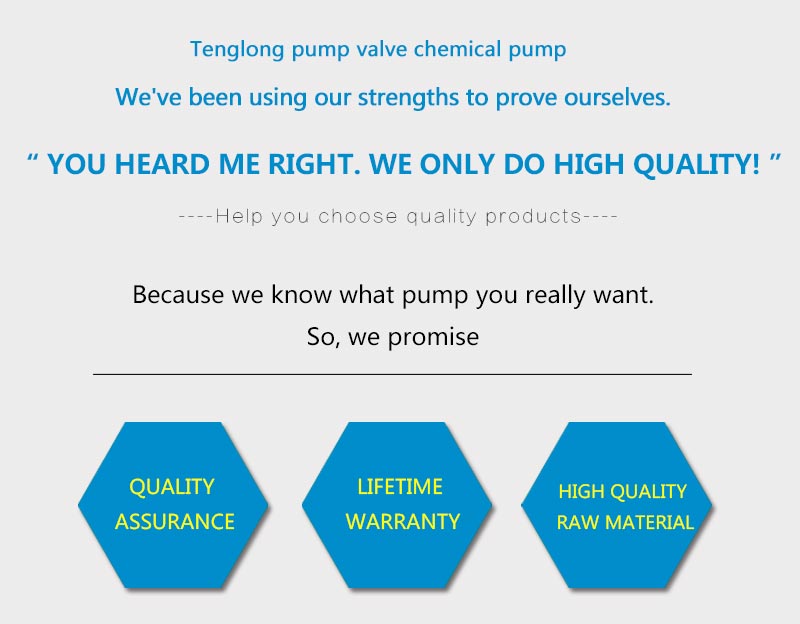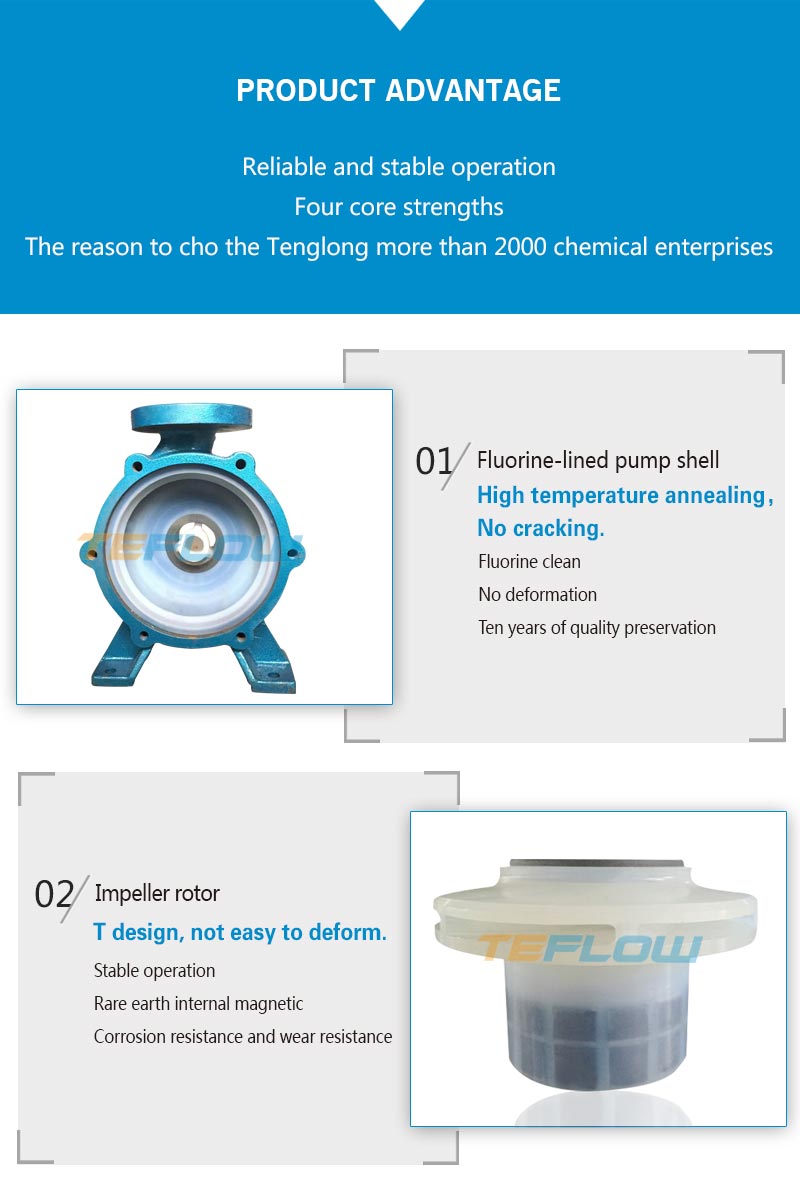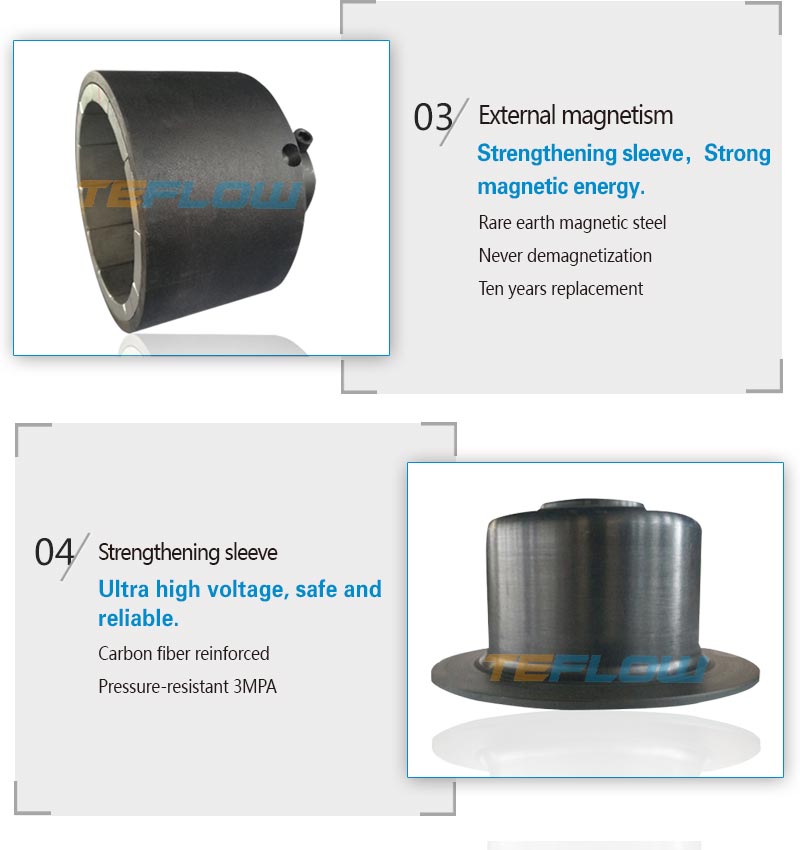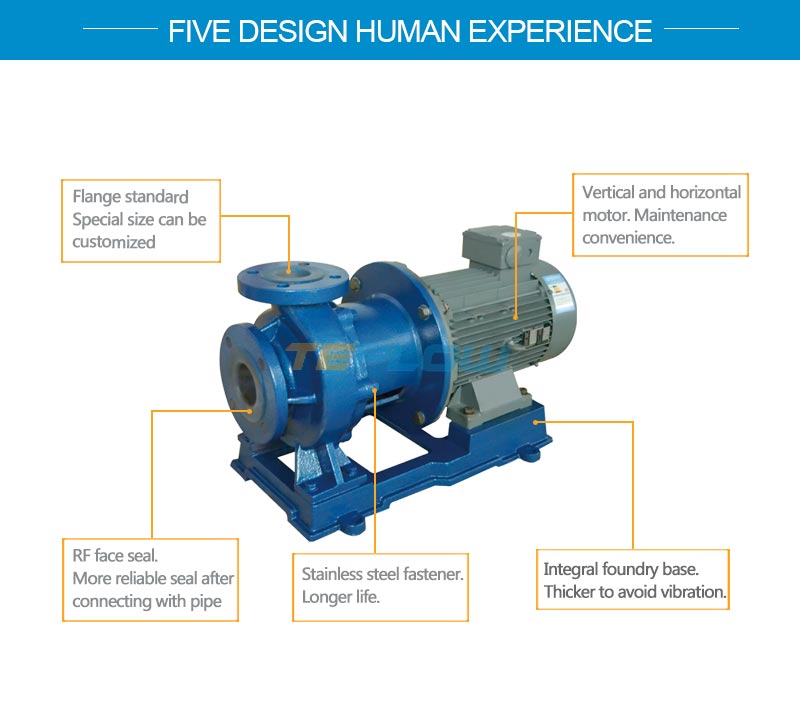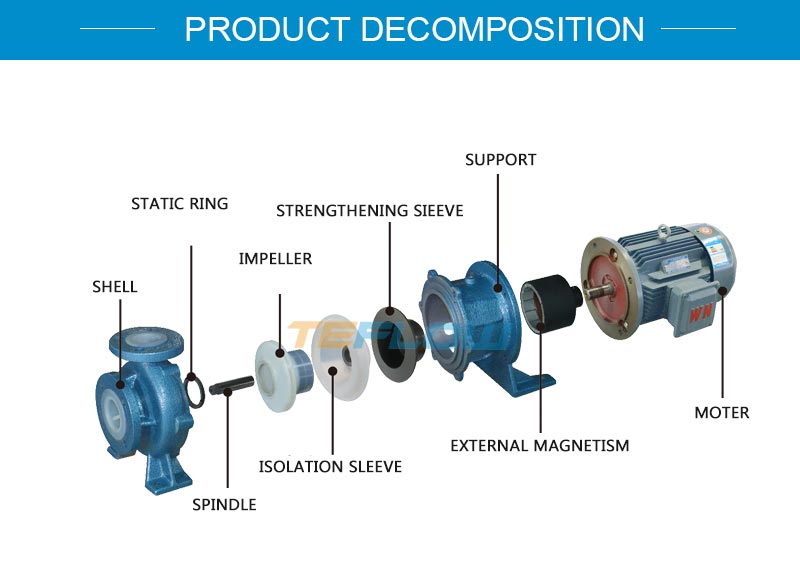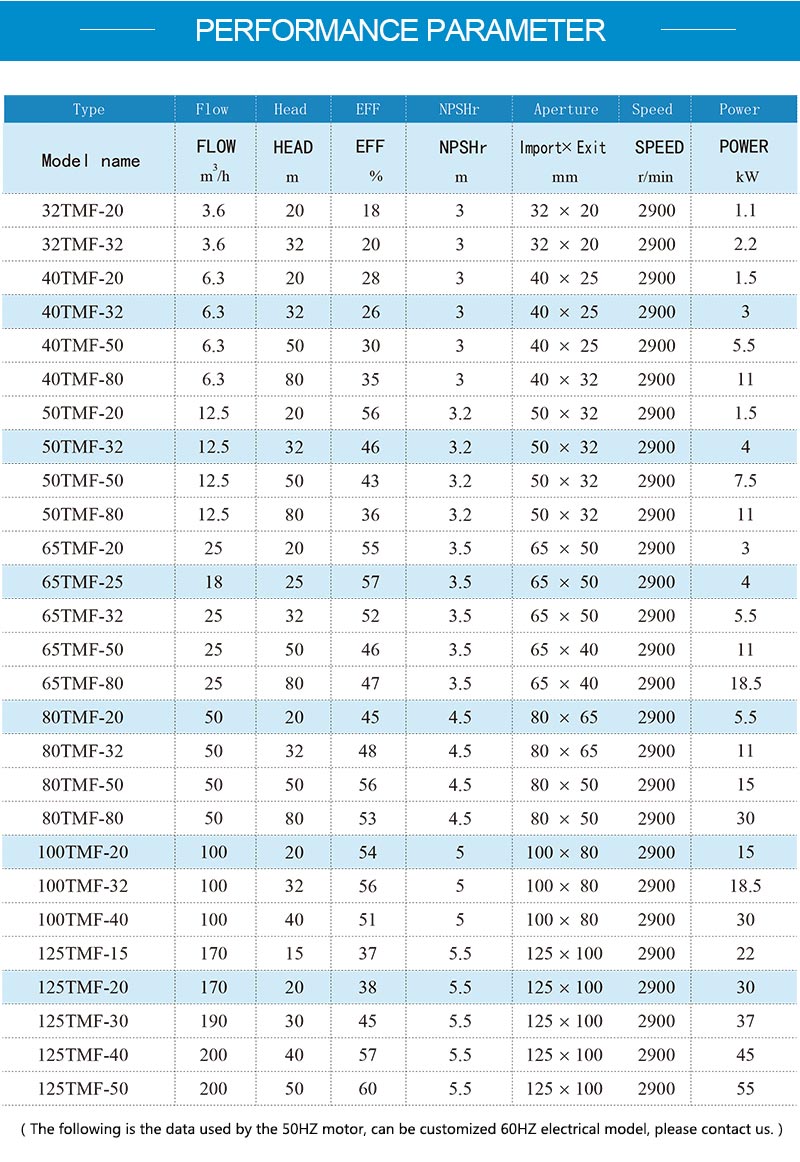 TMF series can be customized according to specific working conditions.

1. High temperature-G, 180 degrees Celsius.
2. Alkali type-J, transportation of alkaline liquid.
3. Granular-K, transport of 10% particulate matter.
For other special requirements, please contact us.
Click here to get quotations and technical information immediately.