Electric diaphragm pump is a new type of pump. In recent years, due to the breakthrough in diaphragm material, it has been applied to petrochemical, ceramic, metallurgical and other industries, characterized by no need to pump water, strong self-suction capacity. The conveying medium is directly separated from the driving mechanism, so that the medium will never leak outwards. Moreover, the pump itself has no axial liquid seal, and its service life is greatly prolonged. Application areas: painting, ceramic industry diaphragm pump has occupied an absolute leading position; environmental protection, wastewater treatment, construction, sewage, fine chemical industry is expanding its market share, and has other pumps irreplaceable position.
Can change the configuration according to the actual working condition, please consult my company sales department for details:+86(0086)18130250095 E-mail:tlpumps@tlpumps.com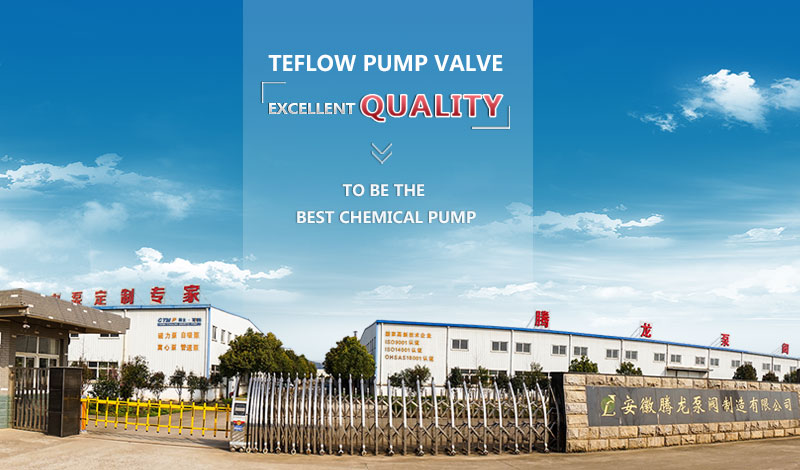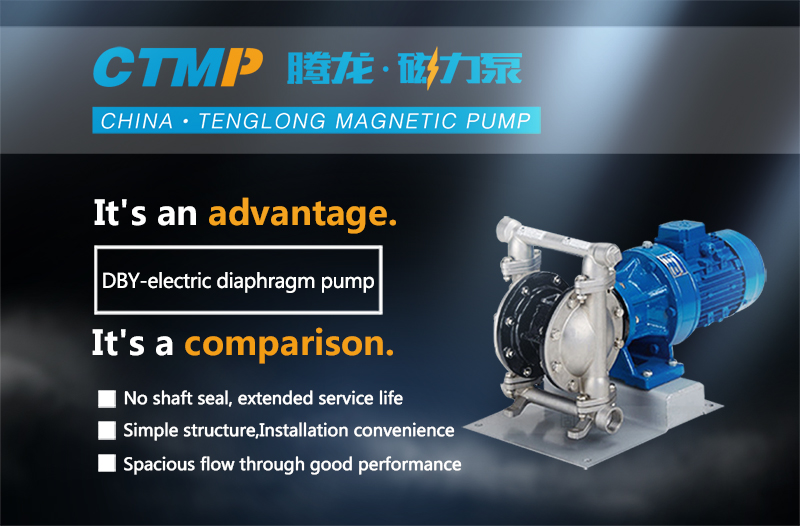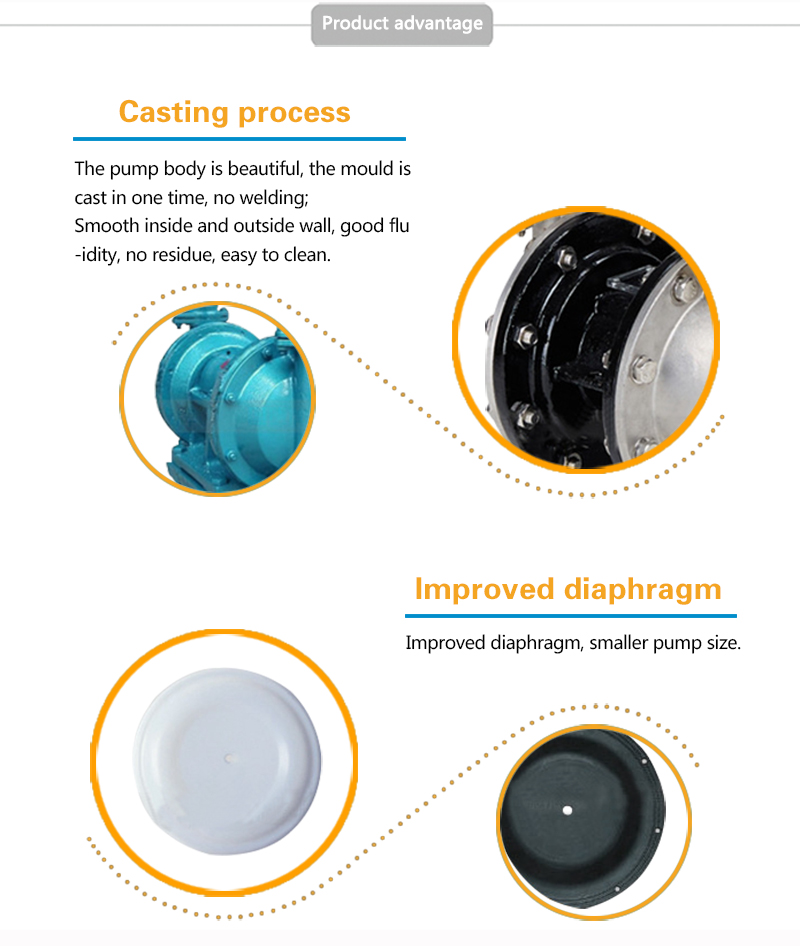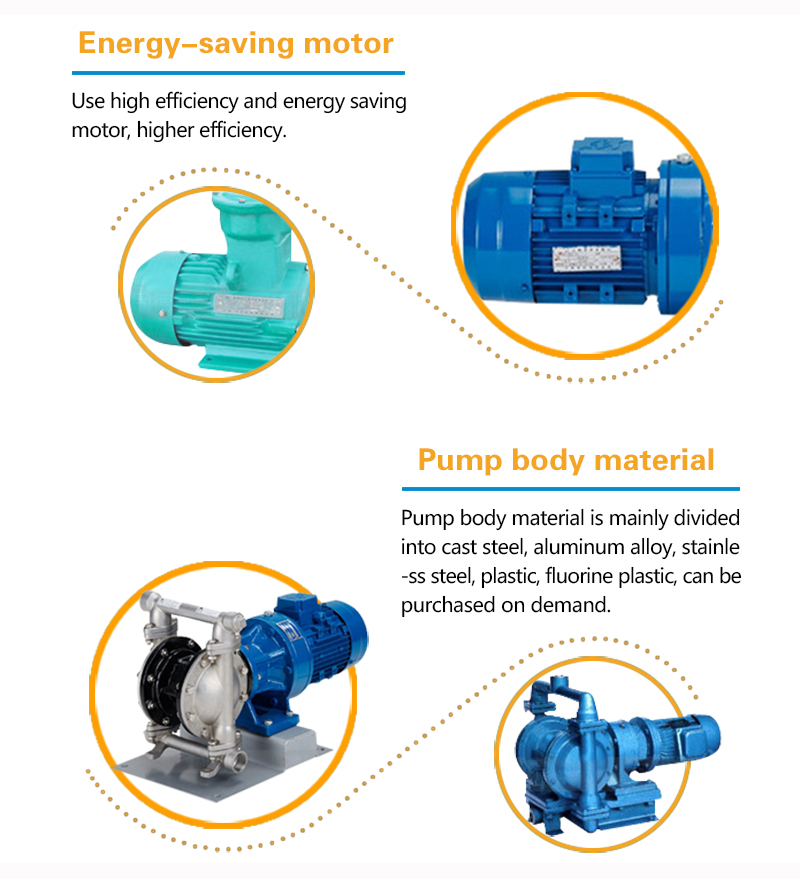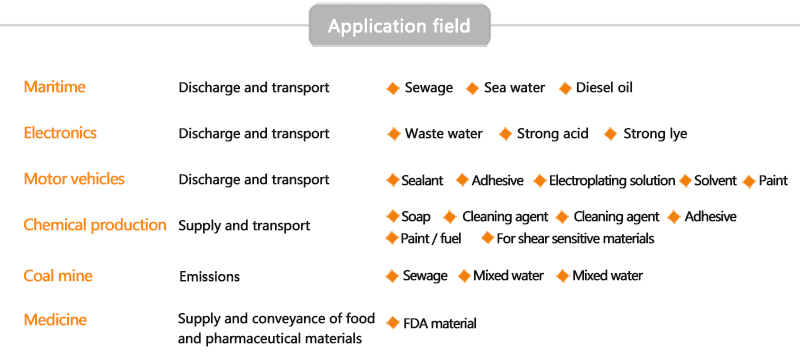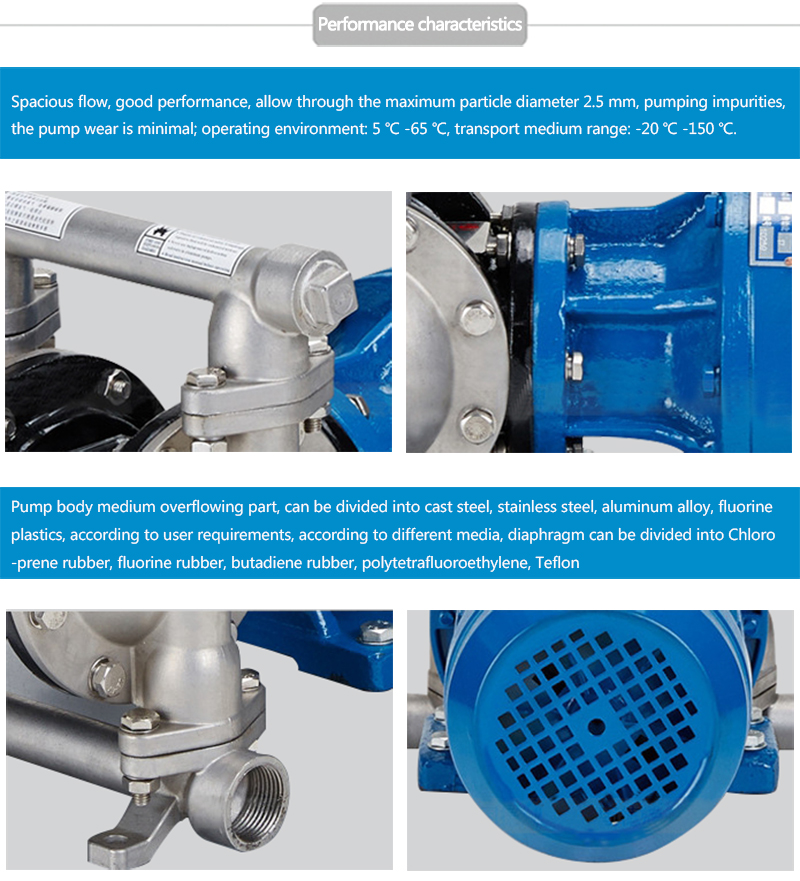 Working Principle
In the two symmetrical pump chamber equipped with a diaphragm, which is connected by a center couplet stem. Compressed air comes in from pump inlet valve, and enter into one cavity, push the diaphragm movement, and gases emitted from another cavity. Once to the destination, gas distribution components will automatically compressed air into another chamber, push the diaphragm to the opposite direction, thus make two diaphragm continuous synchronization to reciprocating movement.

Compressed air goes into the valve, make the diaphragm to the right movement, and chamber suction make medium enter into, push the ball into the room, ball valve shuts down due to inhalation, Mediums discharged by extrusion, and opened the ball valve and at the same time close the ball valve, prevent back flow, thus to make medium ceaseless from the entrance inhaled, exit eduction.
Can change the configuration according to the actual working condition, please consult my company sales department for details:+86(0086)18130250095 E-mail:tlpumps@tlpumps.com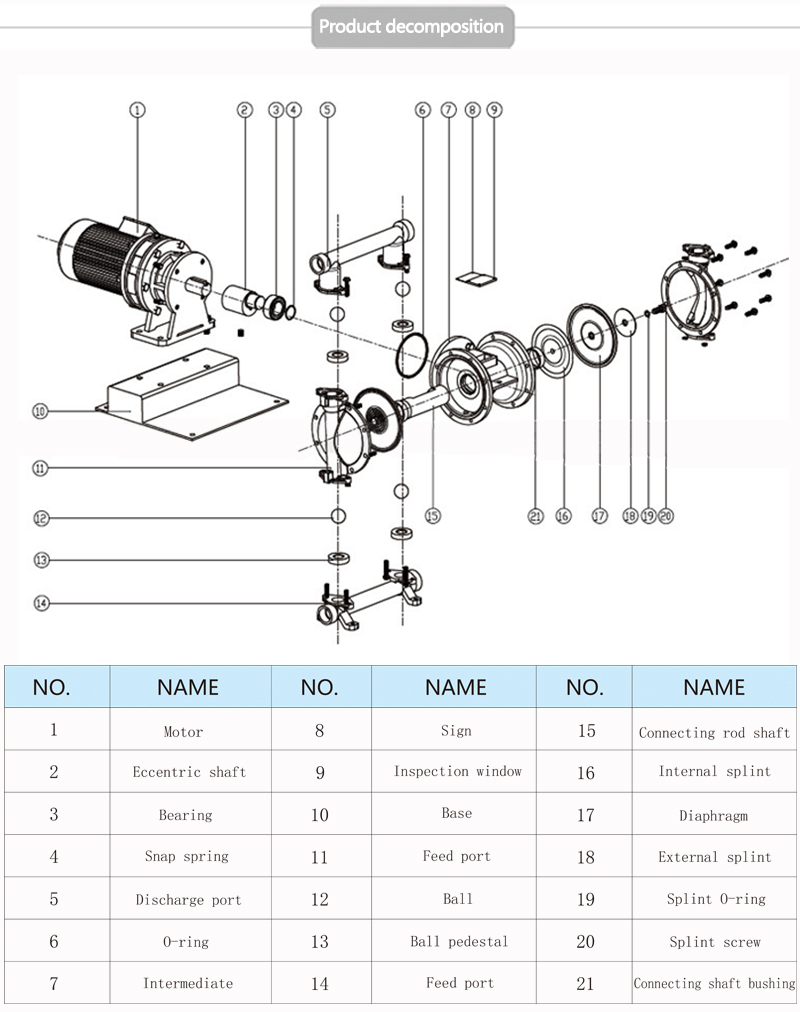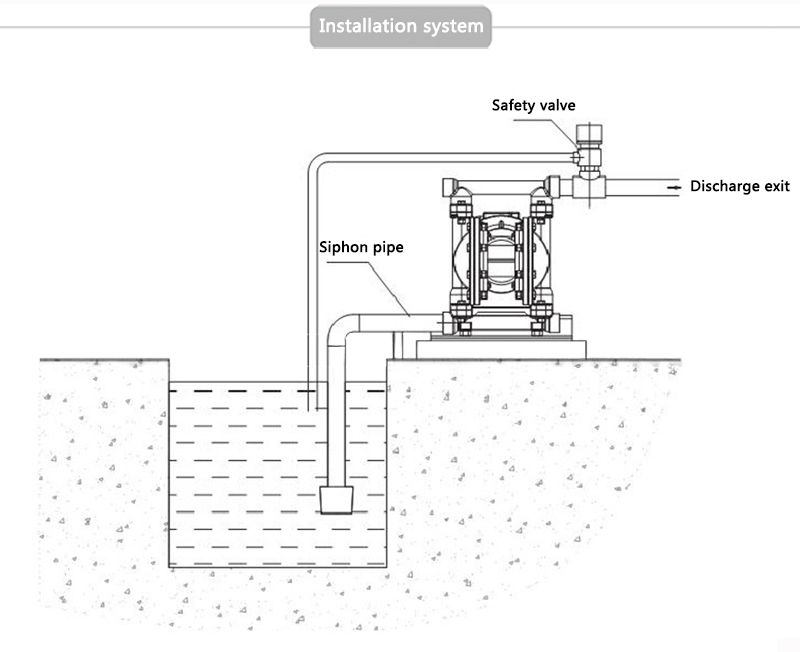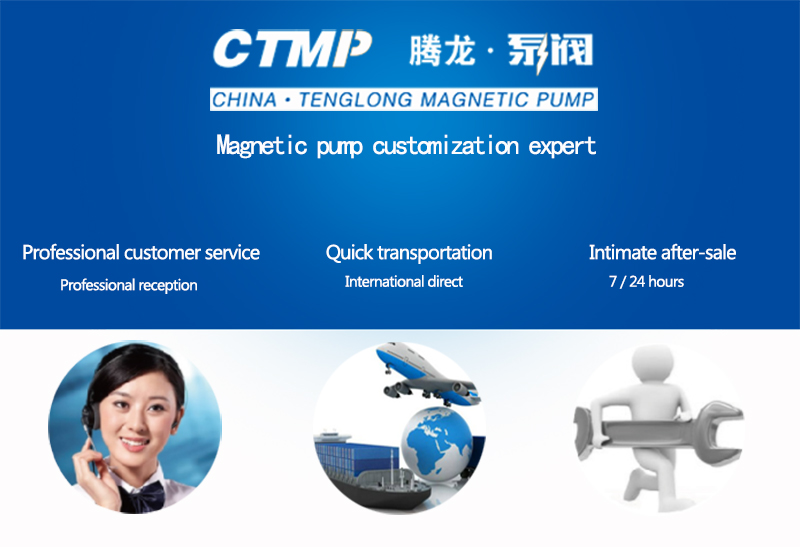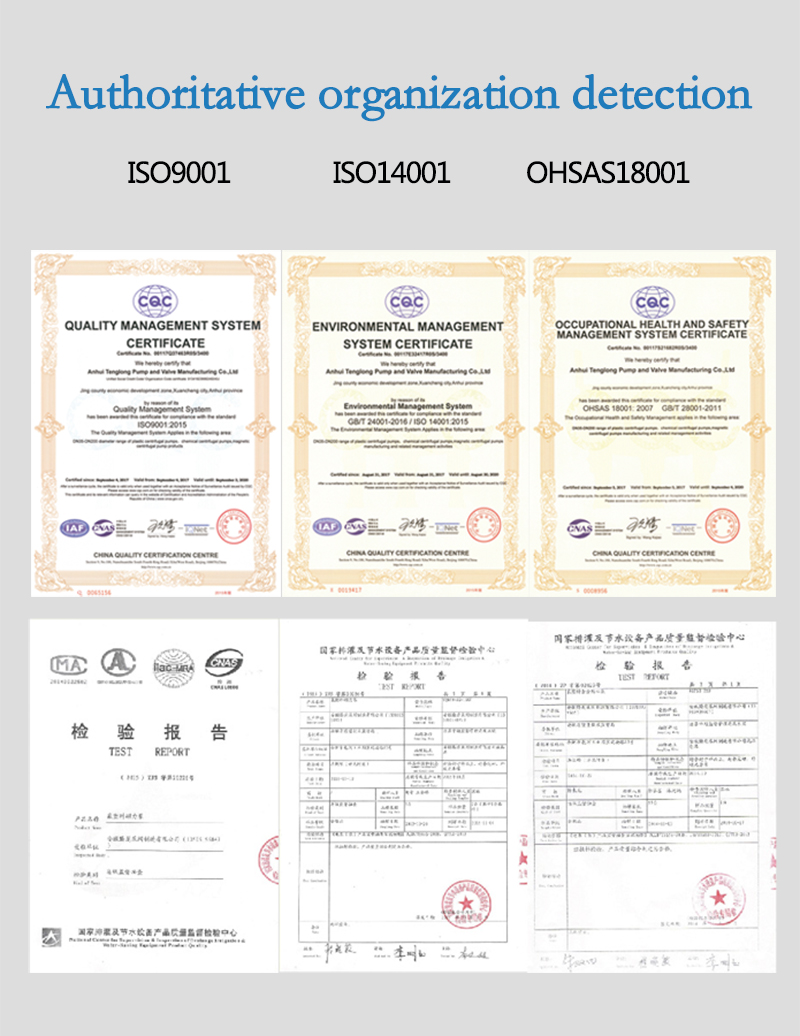 Customer usage