Pneumatic diaphragm pump is a new type of conveying machinery, using compressed air as the power source, for all kinds of corrosive liquids, liquids with particles, high viscosity, volatile, flammable, highly toxic liquid, can be sucked out.
Pneumatic diaphragm pump: pneumatic diaphragm pump, stainless steel pneumatic diaphragm pump QBY pneumatic diaphragm pump.
Can change the configuration according to the actual working condition, please consult my company sales department for details:+86(0086)18130250095 E-mail:tlpumps@tlpumps.com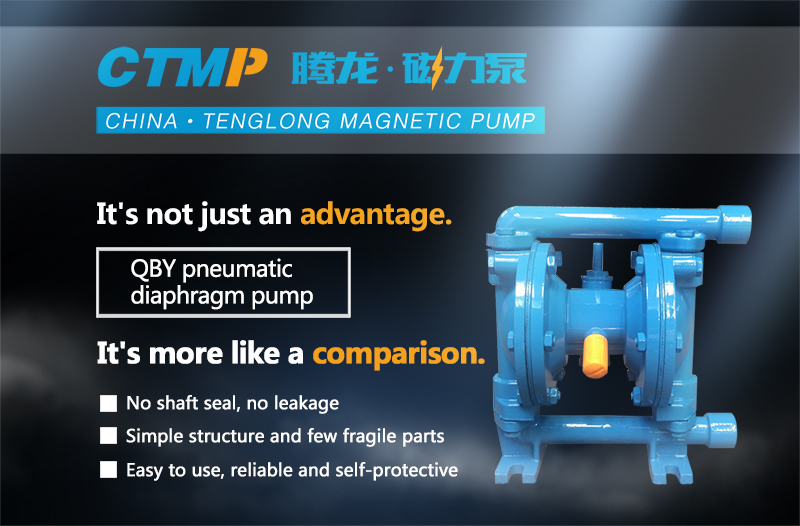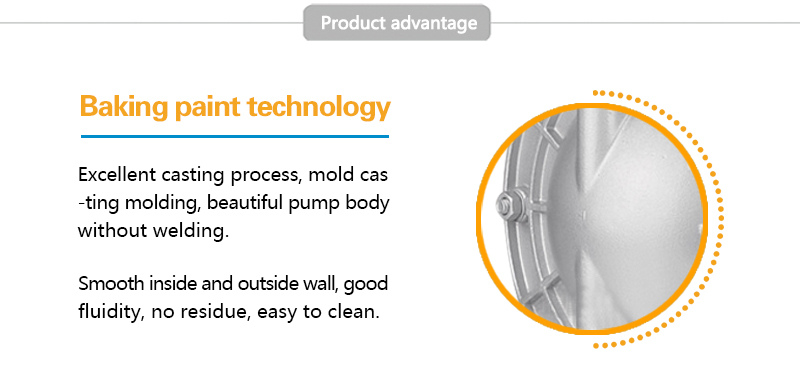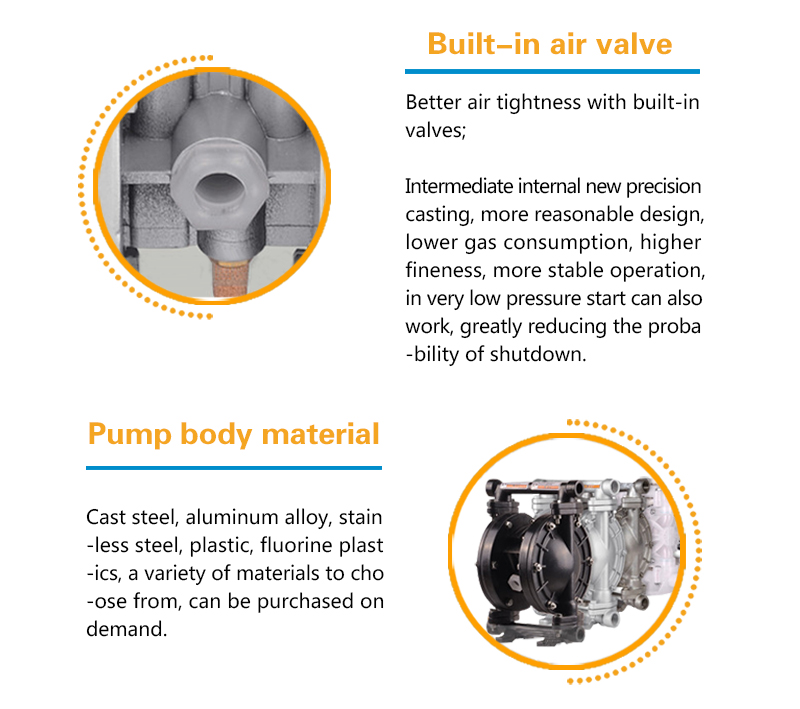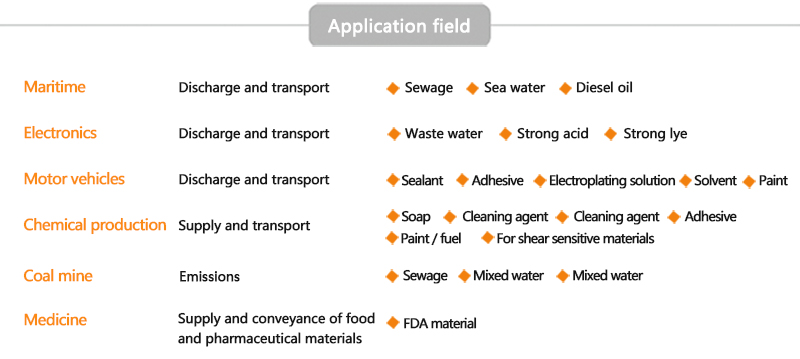 Working Principle
In the two symmetrical pump chamber equipped with a diaphragm, which is connected by a center couplet stem. Compressed air comes in from pump inlet valve, and enter into one cavity, push the diaphragm movement, and gases emitted from another cavity. Once to the destination, gas distribution components will automatically compressed air into another chamber, push the diaphragm to the opposite direction, thus make two diaphragm continuous synchronization to reciprocating movement.


Can change the configuration according to the actual working condition, please consult my company sales department for details:+86(0086)18130250095 E-mail:tlpumps@tlpumps.com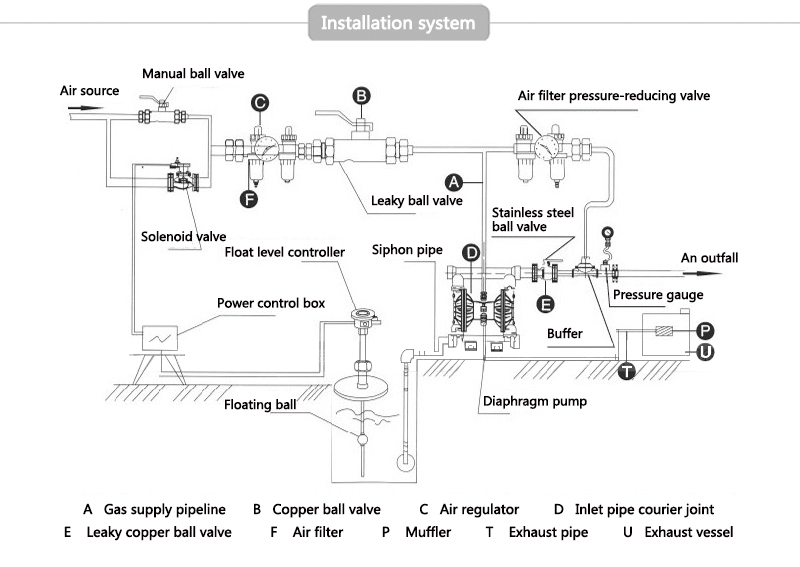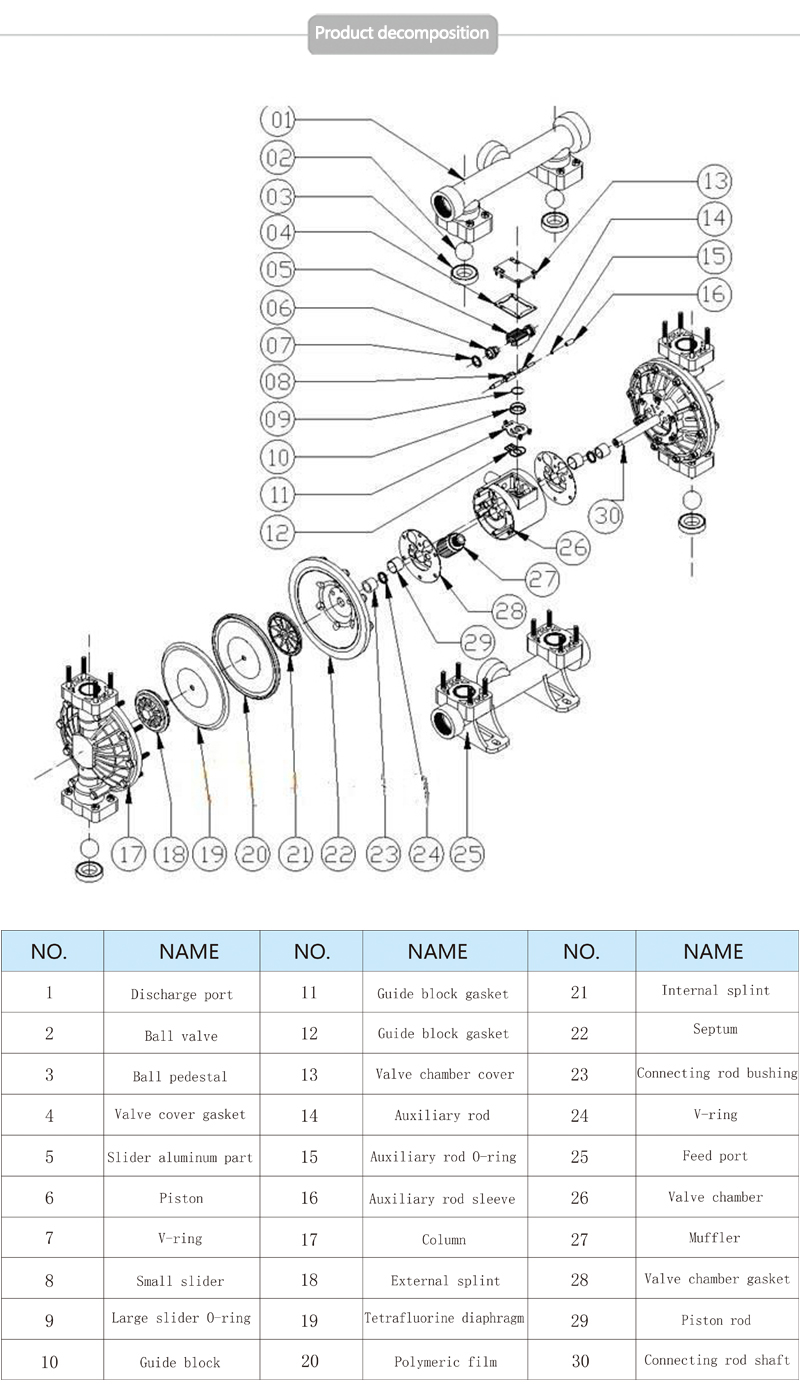 Can change the configuration according to the actual working condition, please consult my company sales department for details:+86(0086)18130250095 E-mail:tlpumps@tlpumps.com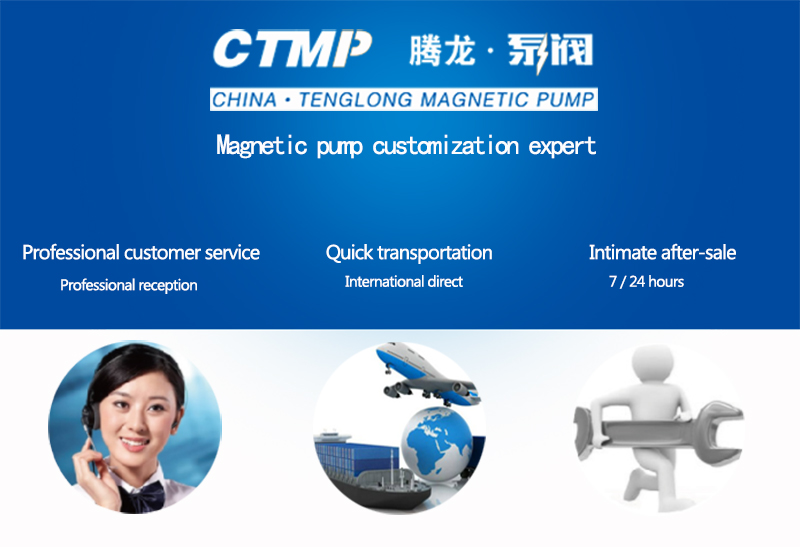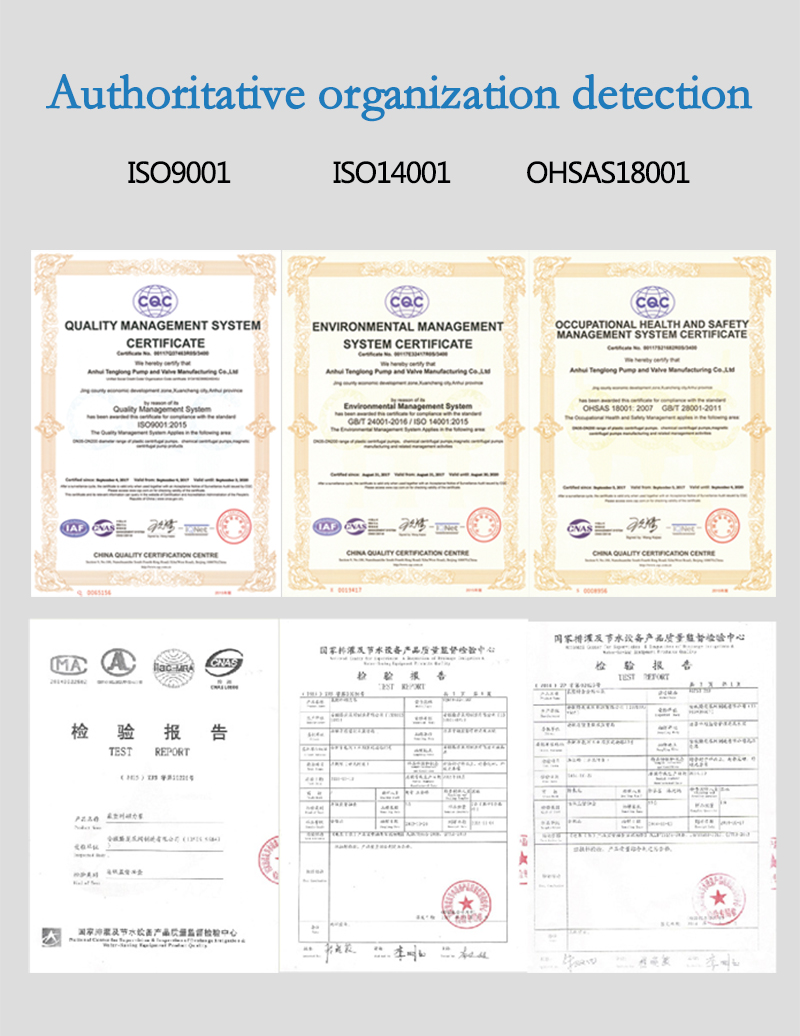 Customer usage