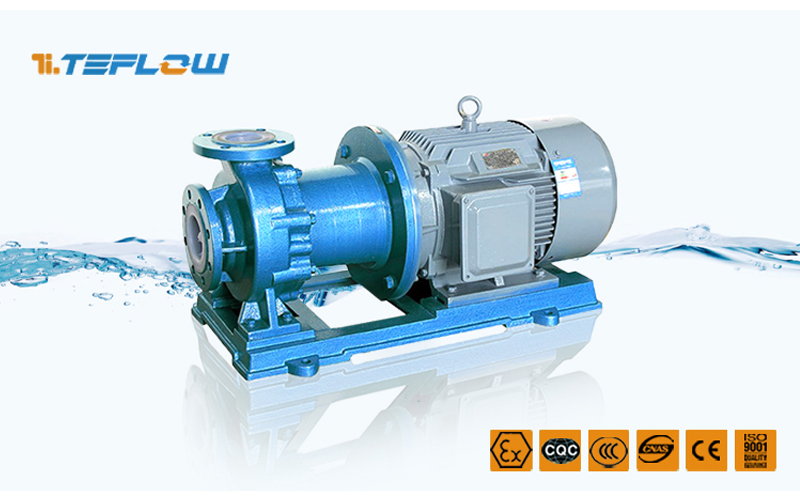 TMF fluorine plastic magnetic pump, made of HT200 steel lining corrosion-resistant plastic, is specialized in the transportation and transmission of all kinds of acids. it is an ideal choice for all kinds of acid liquid projects.
TEFLOW pump valve fluorine plastic magnetic pump main parameters:
Flow : 1.6 m³/h - 200 m³/h (1600L/h-200000L/h)
Head: 5 m - 80 m(0.5bar-8bar)
Power: 1.5 kw - 55 kw(2HP-75HP)
Applicable medium: any concentration of acid, alkali, salt, organic solvents, etc.
Lining material: PTFE,FEP,PVDF,PP,PFA.
Operating temperature: - 20 ℃ to 150 ℃ medium density: 1.8 or less.
Our company can according to actual working condition, choose different configuration, provide an accurate solution. Technical consulting, please dial the service hotline: +86(0086)18130251359 E-mail: teflowpumps@tlpumps.com
Click here,The professional engineer will help you solve the problem.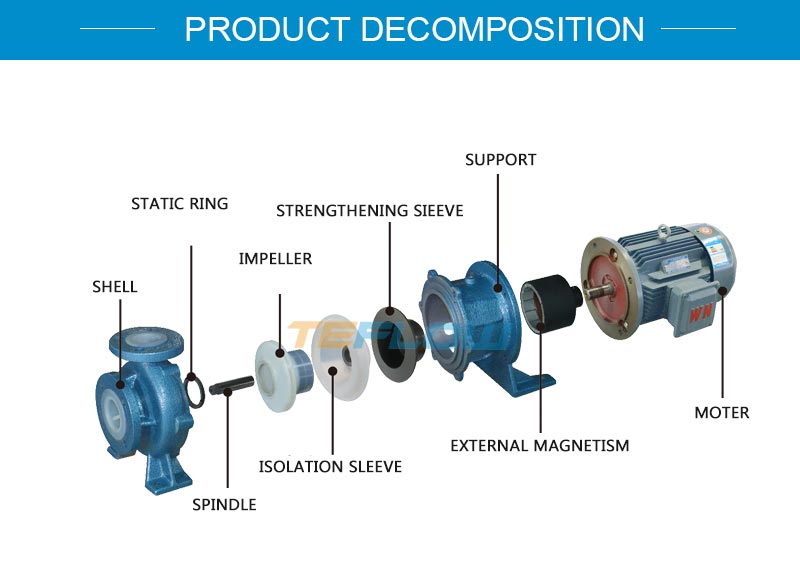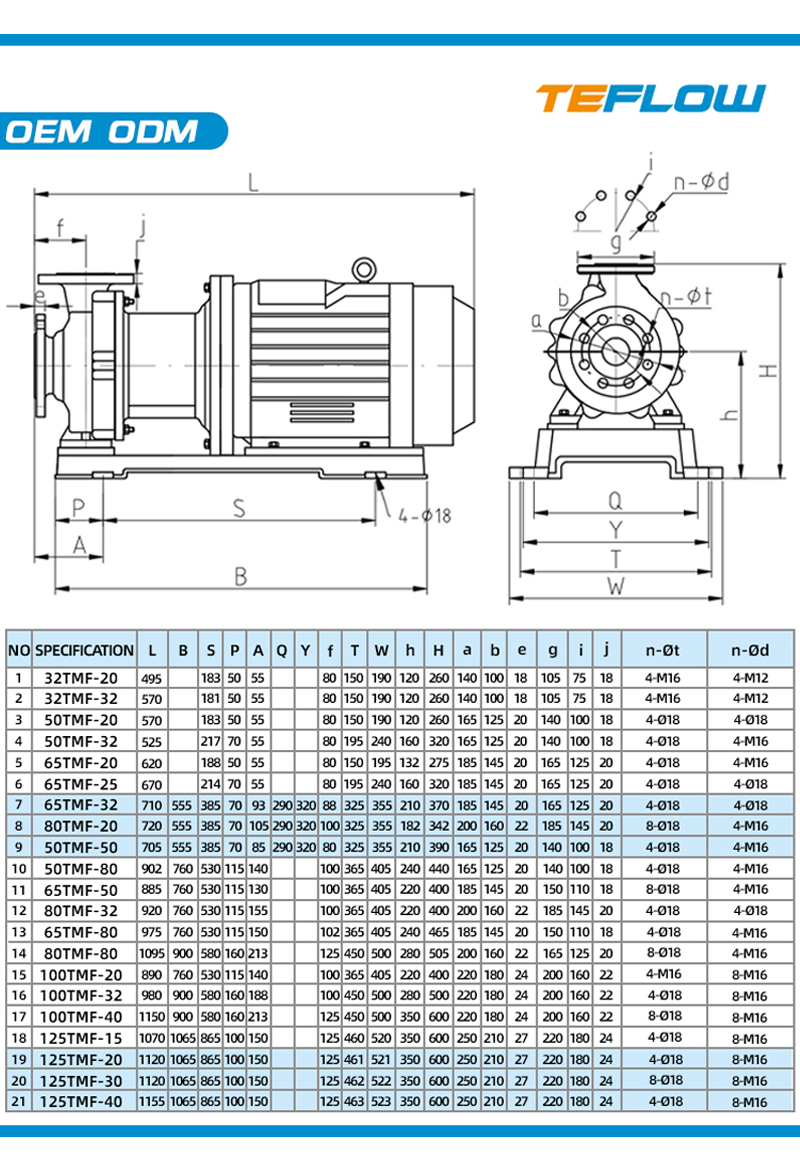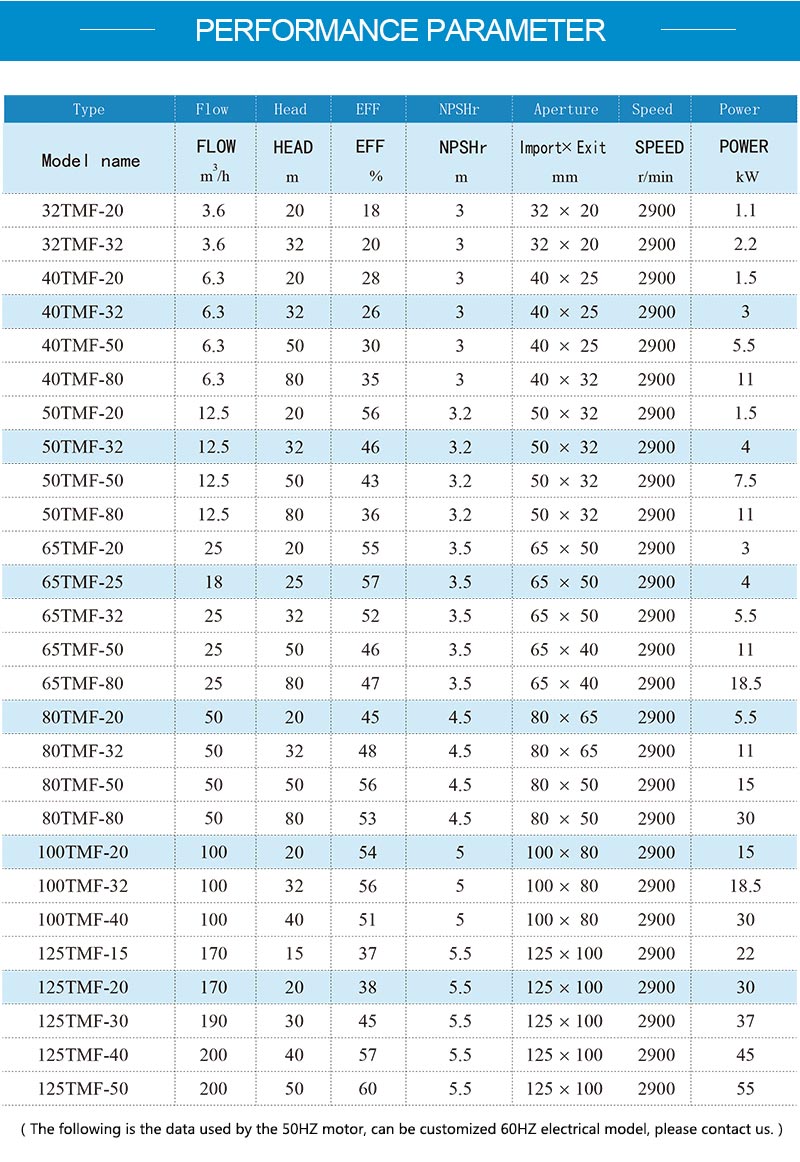 TMF series can be customized according to specific working conditions.
1.High temperature type-G, High temperature 180 degrees Celsius.
2.Lye type-J, Transportation of alkaline liquid.
3.Granular type-K, Transport 10% particulate matter.
Click here to get quotations and technical information immediately.