Special IHF centrifugal pump for Acid Resistance
IHF fluoroplastic centrifugal pump, the flow-through parts are made of acid resistant PTFE,FEP,PFA,PVDF and other plastic materials. it is an ideal choice for industrial corrosion resistance. it has mechanical seals and couplings and is driven by motors.
TEFLOW pump valve fluorine plastic centrifugal pump main parameters:
Flow: 1.8m³/h-400m³/h(1800L/h-400000L/h)
Head: 5m-80m(0.5bar-8bar)
Power: 1.5kw-110kw(2HP-145HP)
Applicable medium: Acids, bases, salts, strong oxidants of any concentration
Characteristics: luorine-lined pump housing with long life, compact structure, two-stage and four-stage motors for selection.
Our company can according to actual working condition, choose different configuration, provide an accurate solution. Technical consulting, please dial the service hotline: +86(0086)18130251359 E-mail: teflowpumps@tlpumps.com
Click here,The professional engineer will help you solve the problem.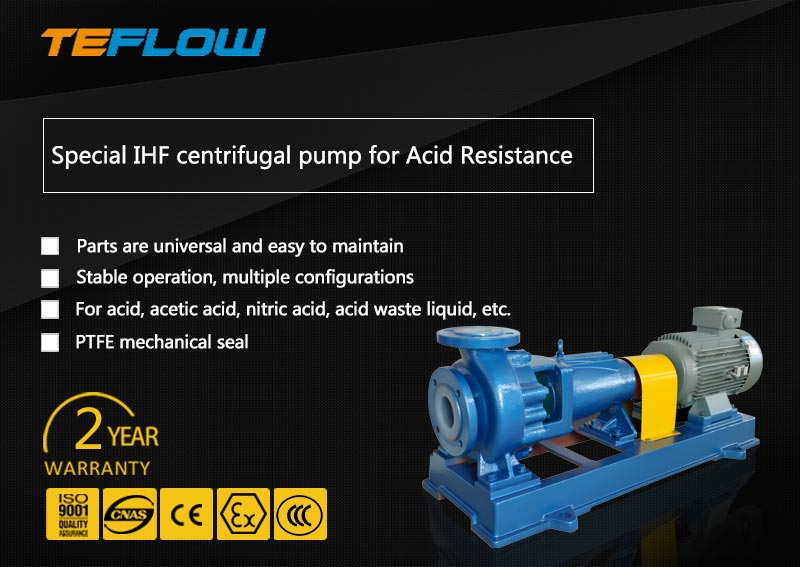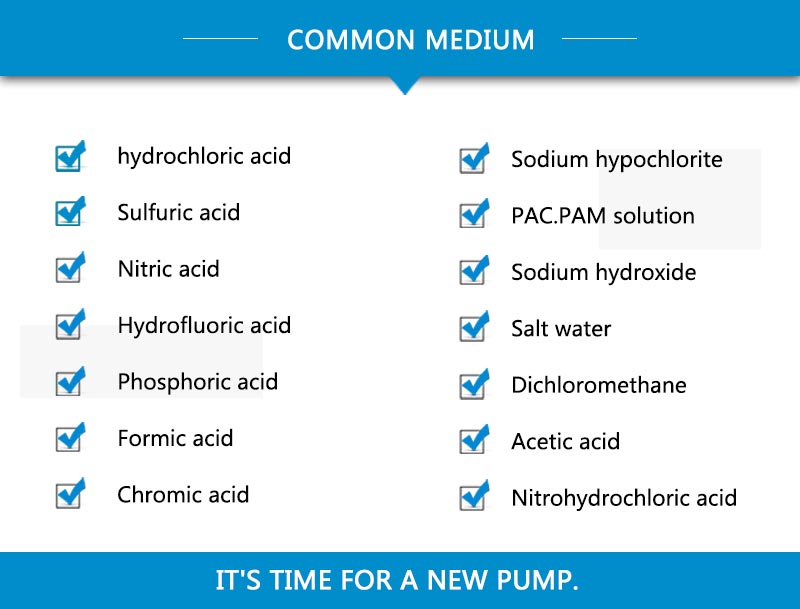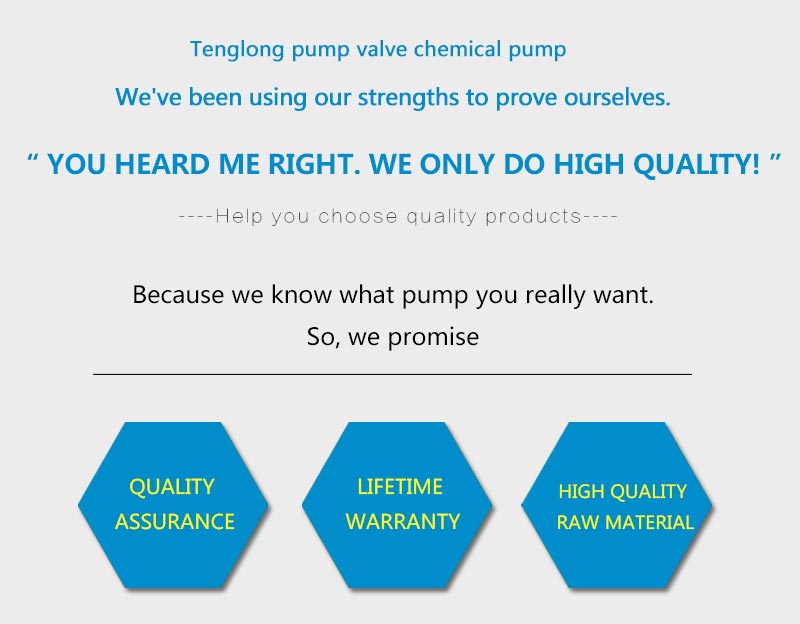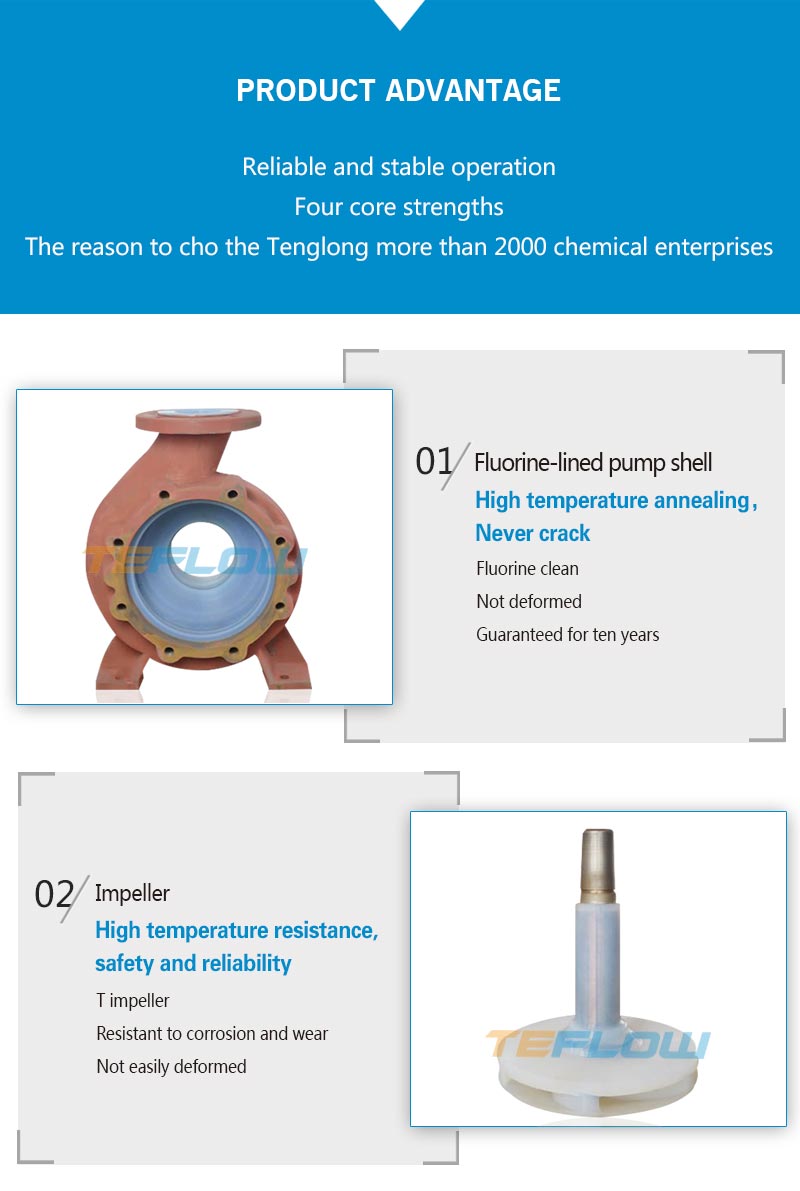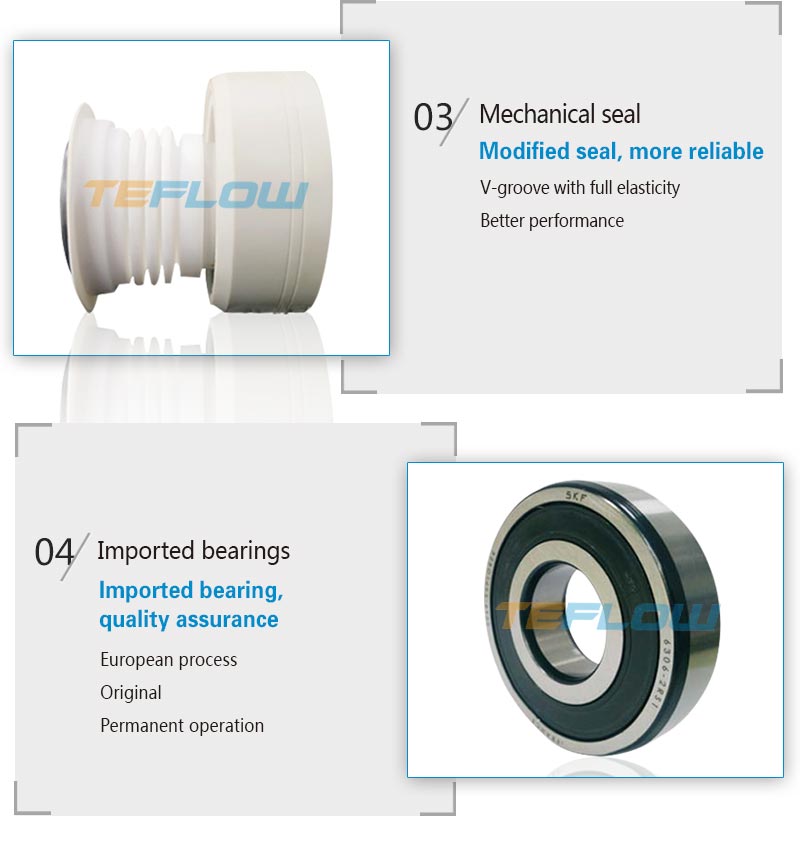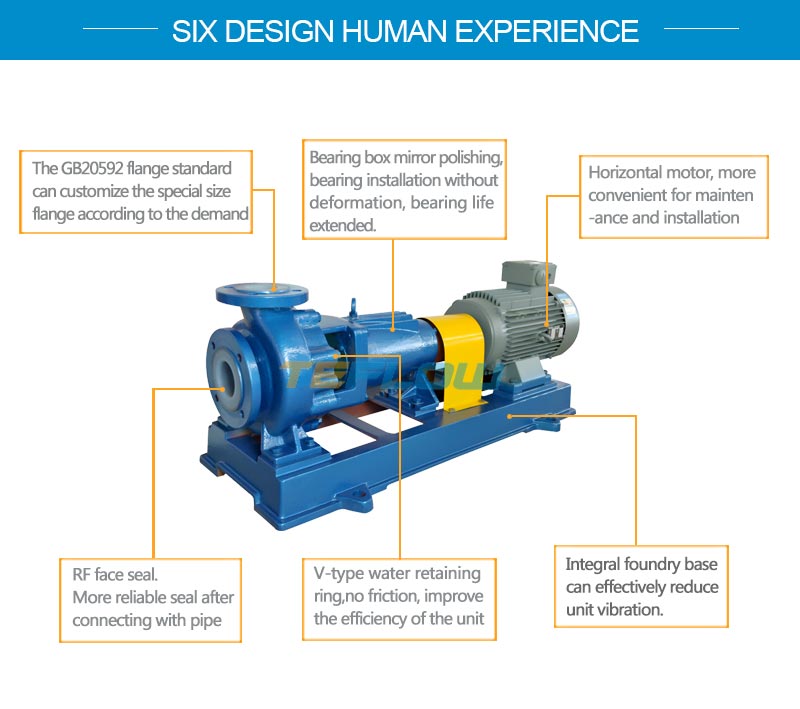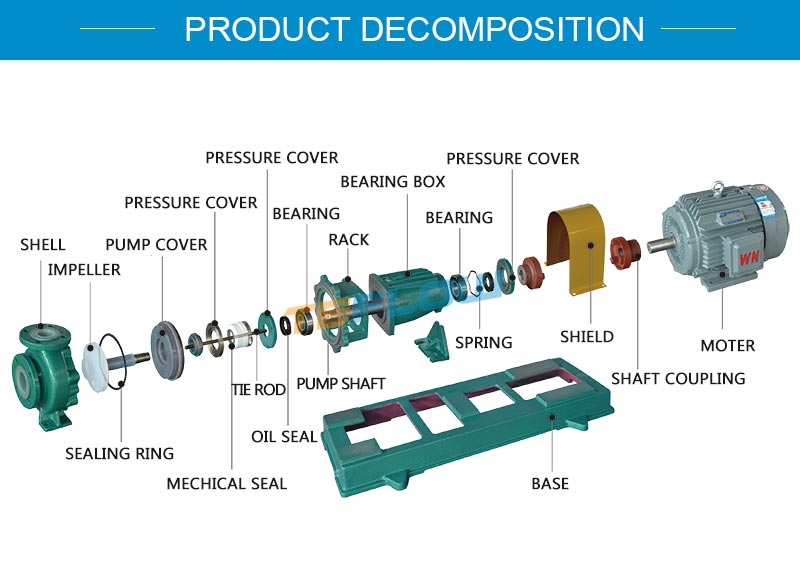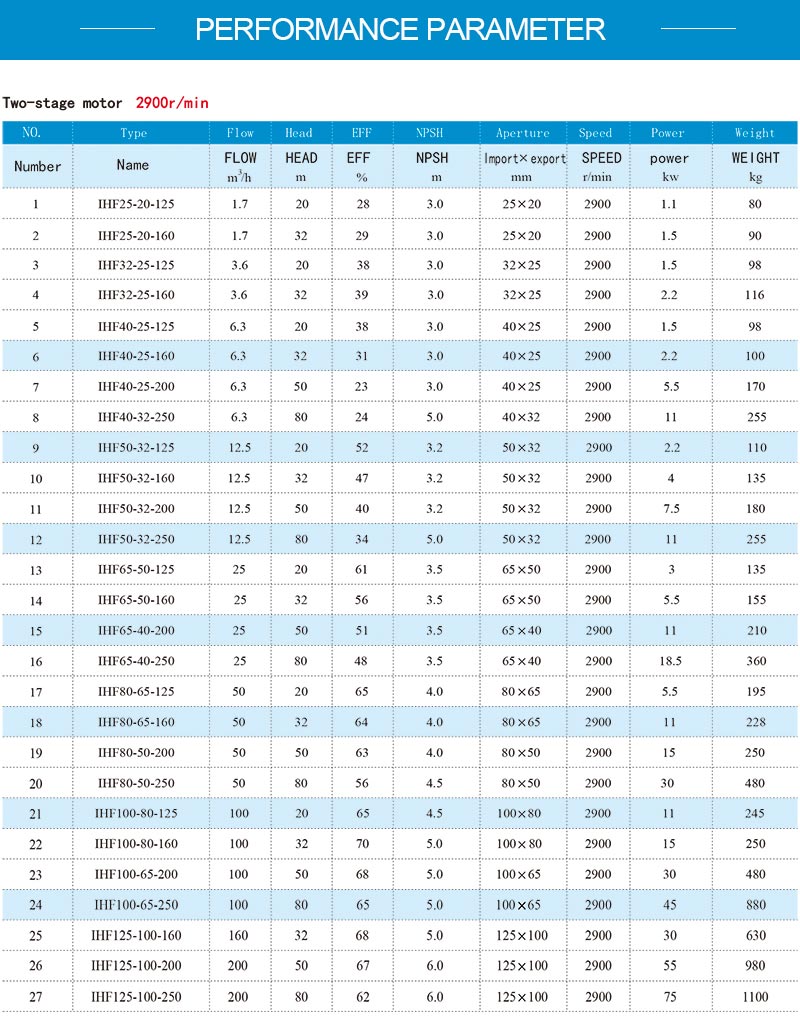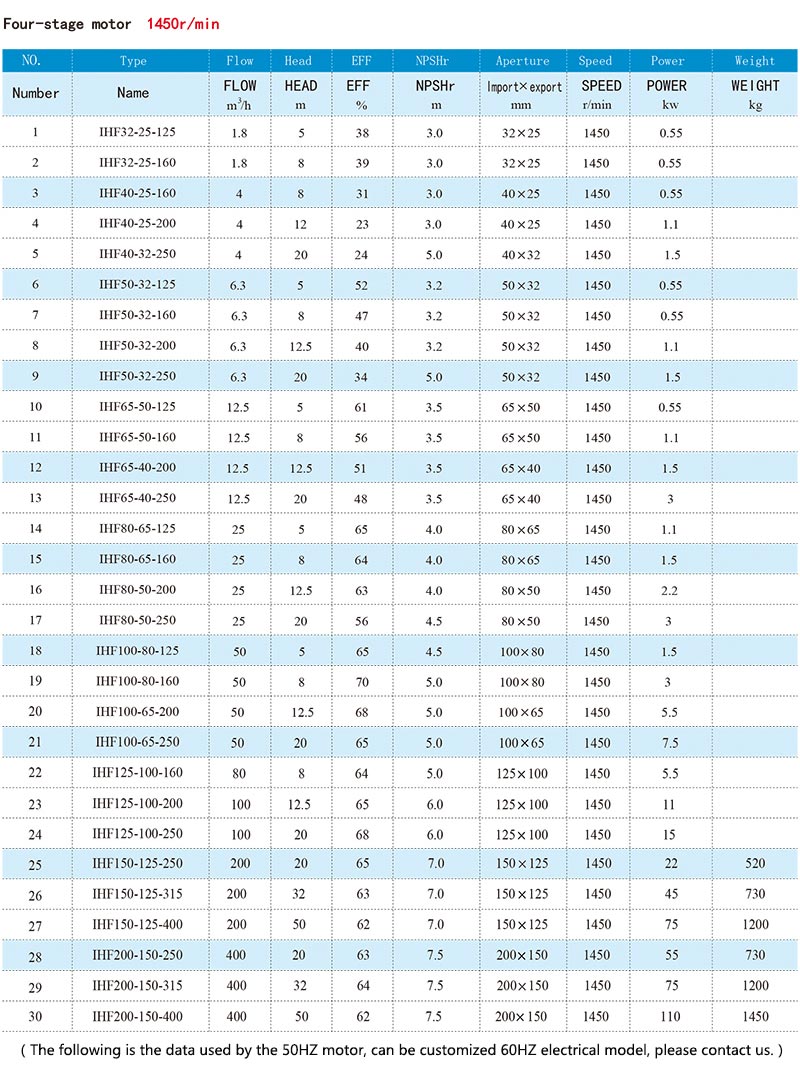 Click here to get quotations and technical information immediately.