BSG series chemical liquid filtration equipment is suitable for repeated filtration of all kinds of acid and alkali solutions.Different filter materials can be changed according to different liquids.
Anhui Tenglong pump and valve teflon lined mag drive pump main parameters:
1. It is especially suitable for electroplating solution, chemical solution and pure water circulation filtration.
2. Matching the use of non-shaft seal magnetic pump, never leak.
3. Filter element design, high-precision filtration, high efficiency, convenient replacement.
4. The filter and the base are molded with PP/PVDF material, which is acid and alkali resistant.

Our company can according to actual working condition, choose different configuration, provide an accurate solution. Technical consulting, please dial the service hotline: +86(0086)18130250095 E-mail: tlpumps@tlpumps.com
Click here,The professional engineer will help you solve the problem.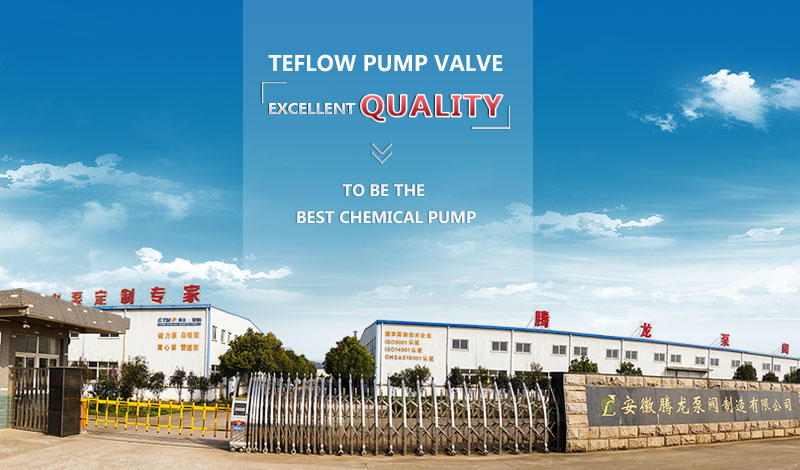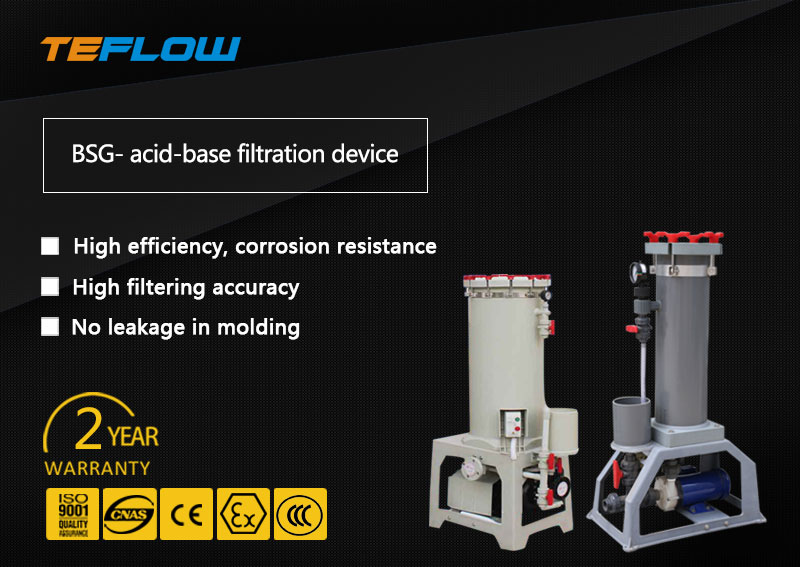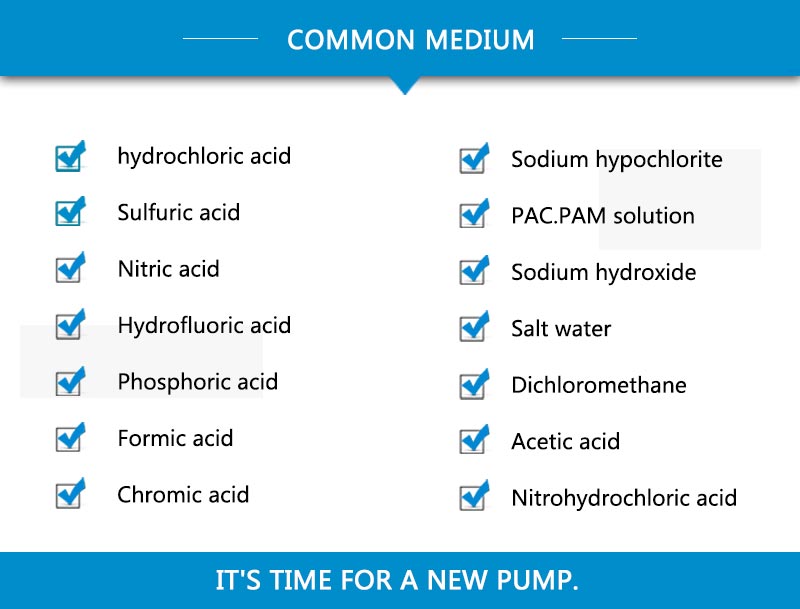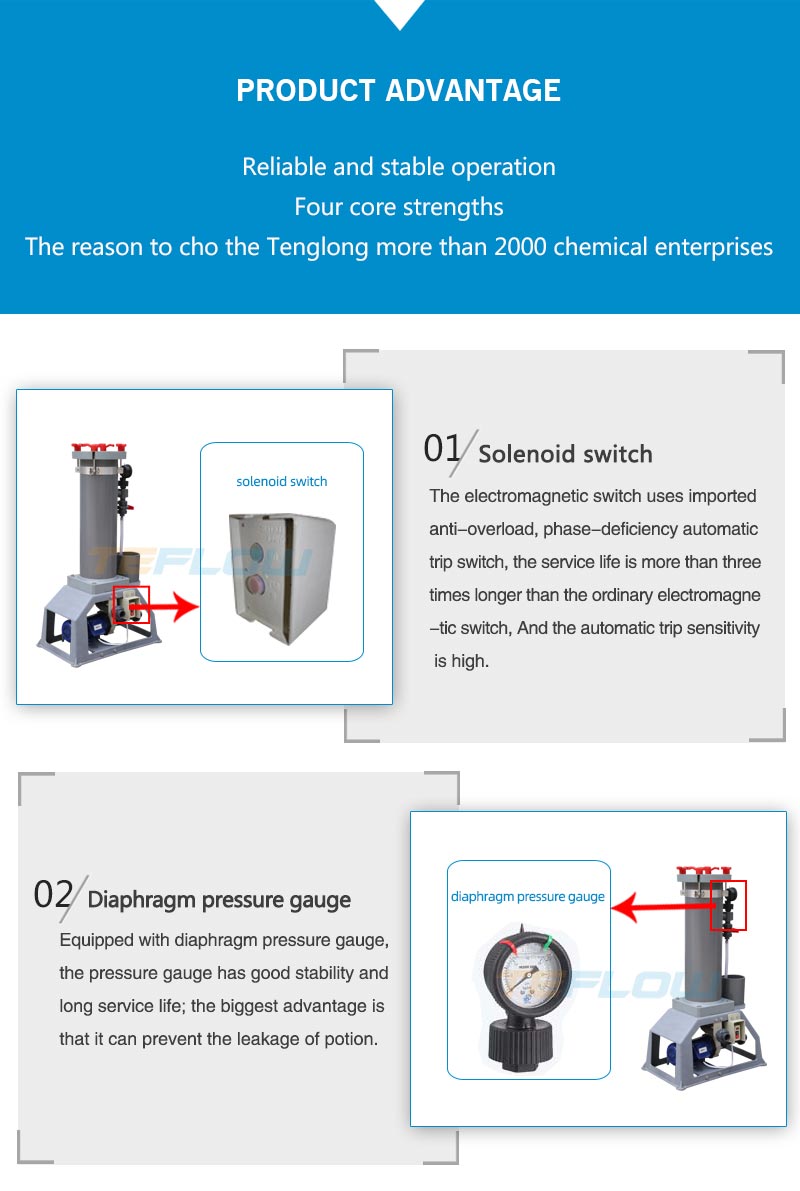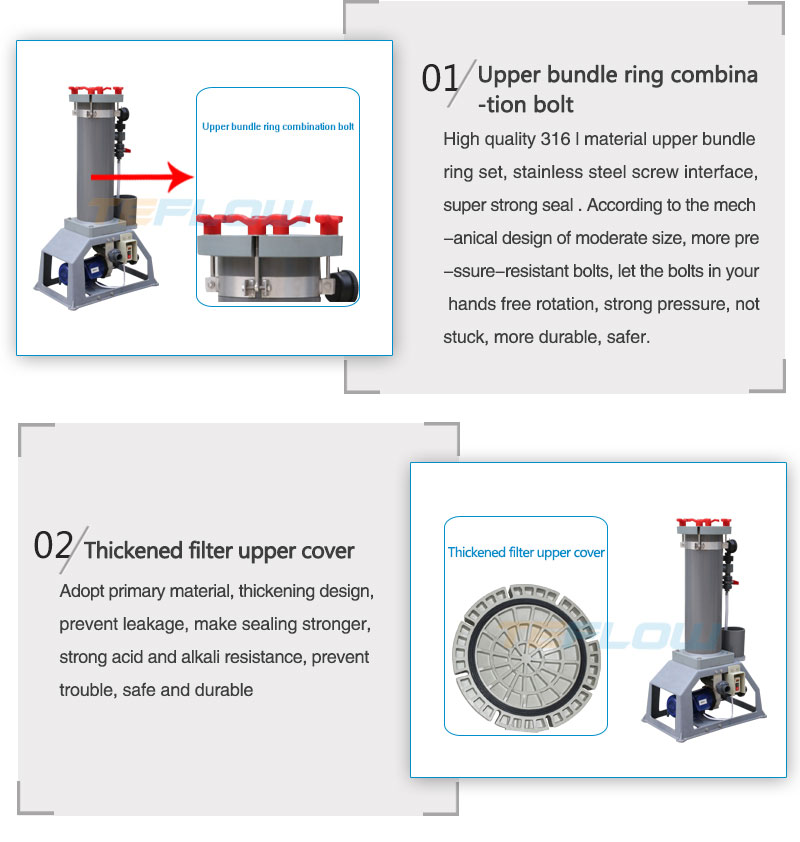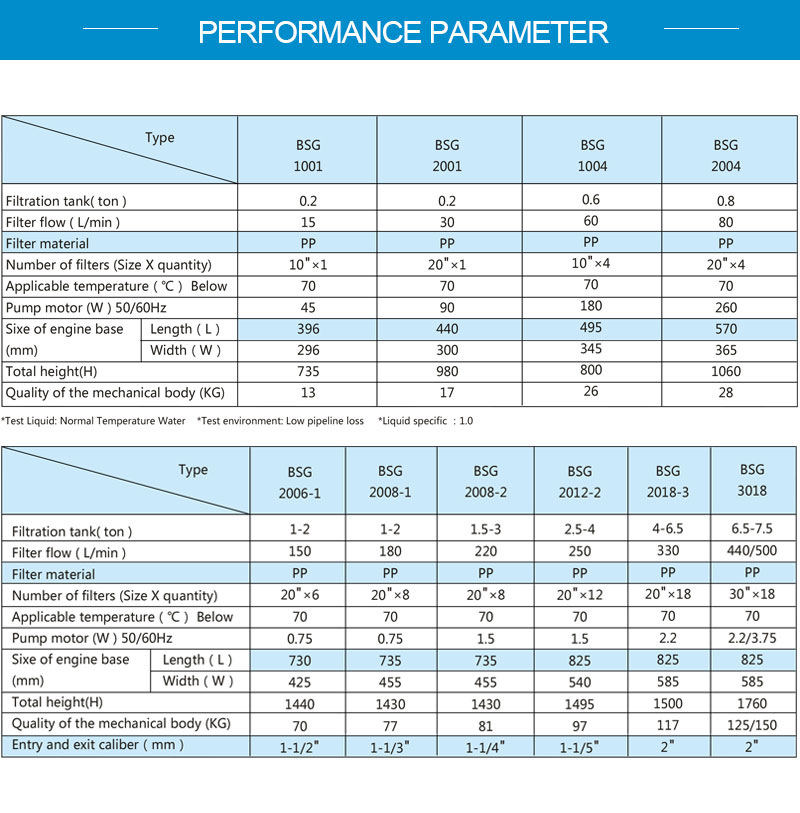 BSG model selection scheme:
BSG-1001~2004-P-U-N-E-J
BSG:Type is BSG
1001~2004:1001-The number of filter elements is 10*1 set/2004-The number of filter elements is 20*4 set
P:Pump body material(P:PP/K:PVDF)
U:Inlet and drain(U:Union/H:Sleeve)
N:Caliber material(N:NBR/V:Viton)
E:Filter(B:Filter element nut type/C:Press plate type/P:Filter paper)
J:Standard of inlet and outlet(J:JIS/D:DIN/A:ANSI)

For other special requirements, please contact us.
Click here to get quotations and technical information immediately.