Malaysian customers order 50 FSB-D centrifugal pumps.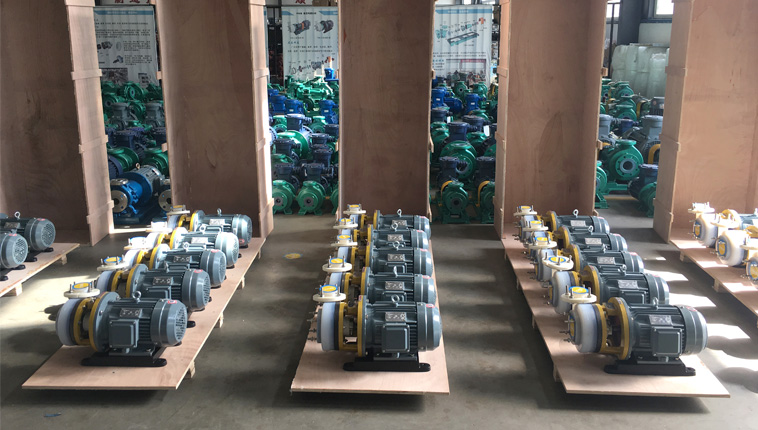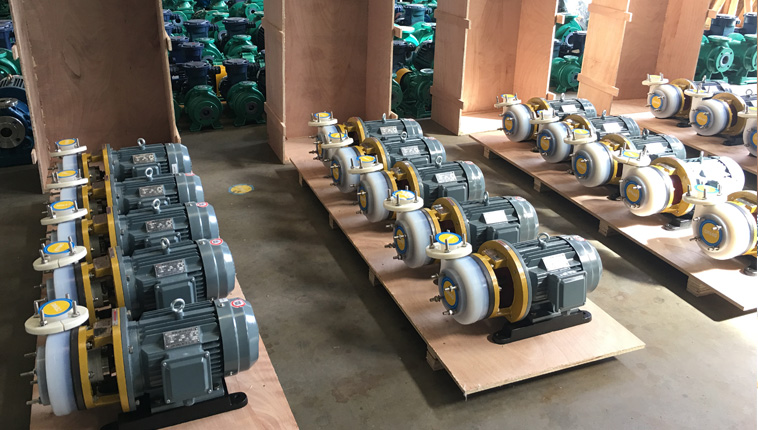 The pump flow range: 3.6T/h-100T/h.
Head range: 15m-32m.
Power range: 3kw-15kw.
Suitable medium: any concentration of acid, alkali, salt, strong oxidant, etc.
Features: full plastic shell, long service life of machine seal, short support base plate design, equipment easier to disassemble and assemble.