36 sets fluoroplastic alloy centrifugal pumps are sent to South Korea for shipboard use.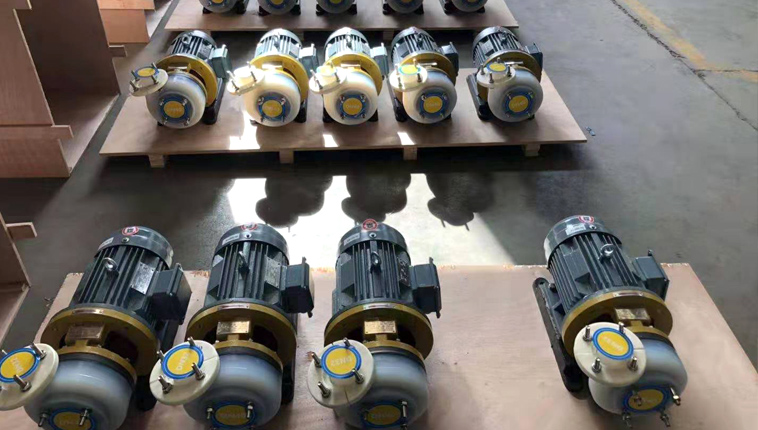 The large quantities of PTFE alloy FSB series centrifugal pumps, purchased from Korean customers, are used for the transmission of magnesium hydroxide. After purchasing 5 test samples, 36 pumps have been purchased, indicating stable operation, corrosion resistance and no leakage.
FSB series fluoroplastic alloy centrifugal pump, using full PTFE alloy pump head, seamless molding, the interior also uses PTFE alloy closed impeller, and the parts in contact with corrosive liquid are made of corrosion-resistant Teflon plastic to ensure the safety and reliability of use. PTFE double-face mechanical seal has been added to the SKF bearing to ensure the quality and service life of the product.

--TEFLOW PUMPS