GDF Fluoroplastic Pipe pump
GDF fluorine plastic vertical pipe pump, according to the international standard design, the overflowing parts adopt perfluoroplastics, the load bearing parts of the pump are metal materials, vertical design, small area, import and export in the same horizontal line, can be used for limited space, And linear lines.
Anhui Tenglong pump valve fluorine plastic pump main parameters:
Flow: 3.6m³/h-100m³/h
Head: 20m-32m
Power: 1.5kw-15kw
Applicable medium: Acids, bases, salts, strong oxidants of any concentration
Characteristics: Fluorine alloy pipeline pump vertical structure, the same inlet and outlet, no need to change diameter, can be in series, save space, transport corrosion resistance liquid pipeline pressurization first choice.
Our company can according to actual working condition, choose different configuration, provide an accurate solution. Technical consulting, please dial the service hotline: +86(0086)18130250095 E-mail: [email protected]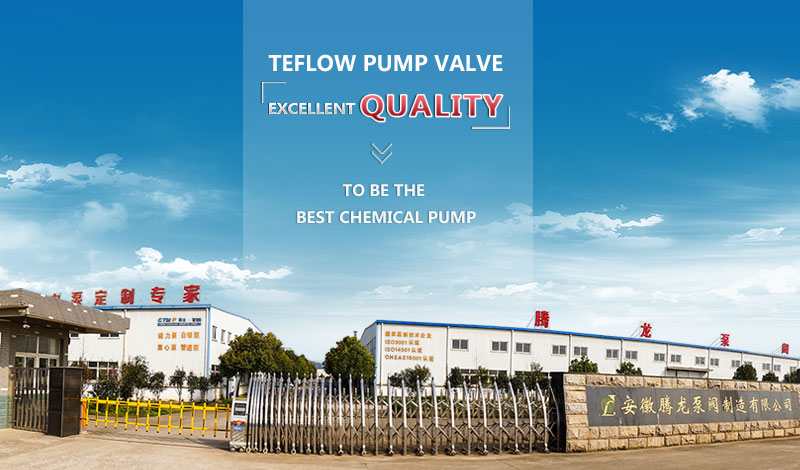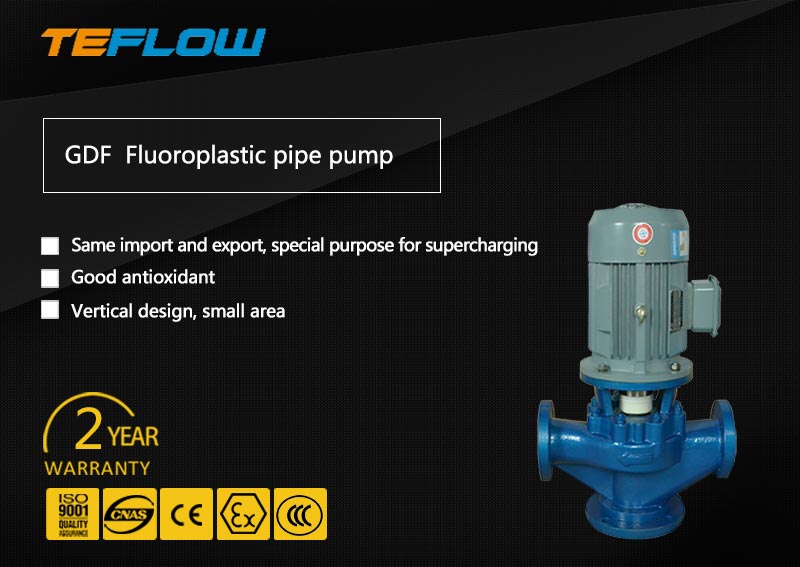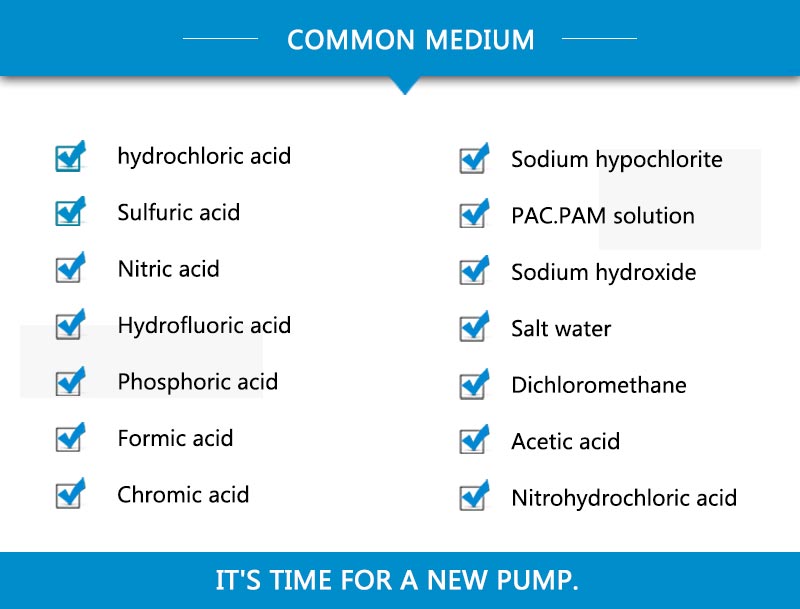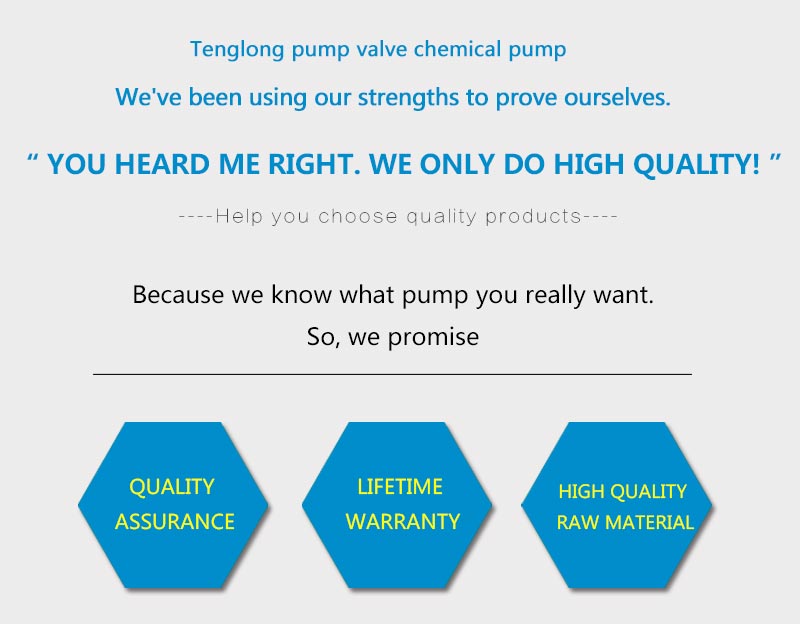 Different countries have different motor data, we can change the frequency, speed and other data, flow, head, will also change.